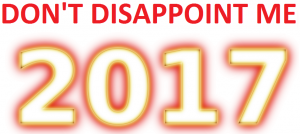 (In case you haven't yet — or if this isn't your Sun or Rising Sign — read THIS first. It's the main horoscope for the month, which describes the general conditions going on around you)
Sagittarius has a reputation for being the life of the party, and you'll certainly have the urge to get out and go wild at least as much as usual this month, but your best satisfaction during the early part of January will likely come from more quiet times at home. Don't like the sound of that? Don't fret, because when Mars enters Aries near the end of the month, you'll be back on the scene and lovin' it.
Avoid arguing or worrying about money and material resources on the Full Moon. The New Moon is an excellent time to communicate your thoughts and ideas, or start any new project that involves talking, writing, or more intellectual pursuits.
Finally: your energy levels may not be great this month. Do your best to rest up and take it easy on yourself. You'll need that energy next month when life kicks into a higher gear.
And hey, worst case scenario — if you feel like you could benefit from a consultation, I know a guy…