At last Wednesday's White House press briefing, a CNS reporter asked Nancy Pelosi — a self-claimed devout Catholic — if she would stand with the Church and oppose the HHS contraceptive mandate as an assault on religious freedom. In summary: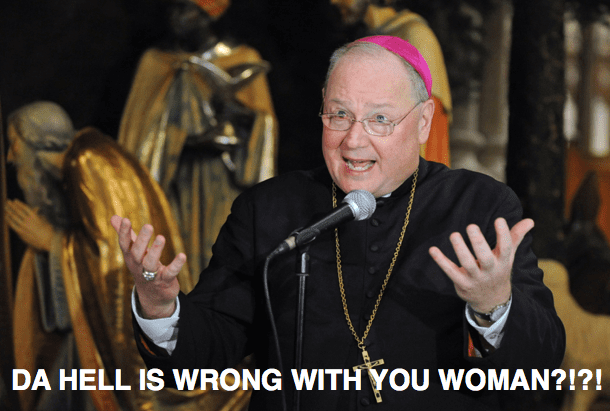 Pelosi, listen. You are not with your fellow Catholics. Having the blessing of being a Catholic myself — though admittedly not a devout Catholic — I can't help but take offense that you included me in your crazy, deluded circle, along with all those opposed to your assaults on religious freedom. As I'm sure you're aware, you're going directly against the Church. Don't blame the bishops if they have their own press conference, of a ten-billion-times-cooler nature:
Allow me to tell it like it is: Being Evangelical might very well mean whatever you want it to mean. As may being a secular humanist. But being Catholic — ah, the beauty of it — means being obedient to the teachings and doctrines of the Catholic Church. For the sake of your soul and the nation's, figure it out.
On a positive note, I hope you're all aware that we've reached the goal on Frank Weather's petition to "Rescind the HHS Dept. Mandate Requiring Catholic Employers to Provide Contraceptives/Abortifacients to Their Employees"! 25,000 signatures and climbing on upwards! Sign it if you haven't, the more the merrier!