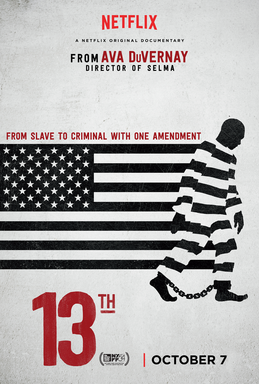 In this amazing year, 2017, four films about black life in America are among the seven nominees for Best Film (Fences, Hidden Figures, Moonlight, Loving), and three more (13th, I am Not Your Negro, and OJ) are contenders for Best Documentary in a field of five.
This abundance of films starring black actors and actresses, and telling the stories of people whose lives are unseen by white America, has never occurred before. Even more stunning is the fact that they follow a year, 2016, when there were no black films nominated for such prizes, and no black actors or actresses in contention for any awards.
The dearth of roles and films about the African American experience has been a problem for years, and the Academy has been decried for this. Excuses were many: the Academy doesn't ordain what films will be made, it reviews them; there are issues of funding, available material, anticipated audience and, frankly, gumption.
This year has seen famine replaced with feast. Three African American women, Viola Davis (Fences), Octavia Spencer (Hidden Figures), and Naomie Harris (Moonlight), actresses of note, are up for Best Performance by a Supporting Actress, and another African American woman, Ruth Negga is up for Best Actress for her role in Loving, while the legendary Denzel Washington is a nominee for Best Actor in Fences. And Barry Jenkins is a contender for Best Director.
These films tell rich and unknown stories. Fences, based on a prize-winning play by August Wilson, tells the story of a garbage collector, a man whom we learn, when he finally gets a chance to drive the truck instead of riding on the back all day to hop down and pick up barrels, does not have a license because he cannot read. Yet somehow, against incredible odds, he manages, as he has also managed to marry, to buy a house, to raise a son. To be an irascible father, a cheating husband, and a good man. And I have never given thought to the men who collect my garbage every week, before this film.
Hidden Figures tells the true story of black women who worked for NASA in Florida in the 1960s, women who had extraordinary ability in mathematics and who, before computers, did the work of scientific calculating, despite the restrictions segregation placed upon their work spaces and their paychecks. They were called Computers. And why have we never heard about their contributions to the Space Program before?
Moonlight tells a sensitive story of a young black boy growing up gay, being harassed for that by other black boys before he himself know what gay was or that he was gay. It also tells a story of black life in incredible poverty, amid drugs that had swallowed up his mother, and violence all around him.
Loving tells the true story of Richard and Mildred Loving, a dirt poor couple who grew up together and married in 1958 in rural Virginia. He was white and she was 'colored', and their marriage was illegal in Virginia and throughout the south. A local ACLU lawyer persuaded them to become a test case in the Supreme Court. And they made history, when the Court overturned these laws. But it wasn't the Court that made their life hell on a daily basis, it was the local sheriff, Richard's family and his bricklayer co-workers. The Lovings have been in American history books for decades. Yet somehow, hardly anyone has known their story.
As long as black lives can be banished from sight, from knowledge, and from public concern, hatred and segregation can happen without much interference. But film, which is the American Story Book, makes public the possibilities and the pain, which are the things that shape American identity, grow into hope, tell hidden truths, celebrate what has been forgotten, promise better outcomes, and influence our future.
Do not fail to also see those documentaries. I learned more from 13th than I had imagined, though it covers the decades in which I have lived, and I thought, have been paying attention. 13th is another perspective on the last half of the 20th century, on the rapidly expanding private prison system which has replaced segregation as the heel of the boot on the necks of black men. I'll be thinking about this film for a long time.
Meanwhile we are suddenly blessed. Blessed to see those who have dwelt in darkness for so long. Blessed by the lights of cameras, and the minds of directors and writers, of actors and actresses, who have given us a part of the foundation of American.
Story by story, we can absorb one another's humanity into the expanding life that holds us all. The walls that divide us can come down. The fences that create our suspicions can fall. We can move into a future all of us can comprehend.
___________________________________________________________________________________________________
Image: 13th, Film Poster. en.wikipedia.org