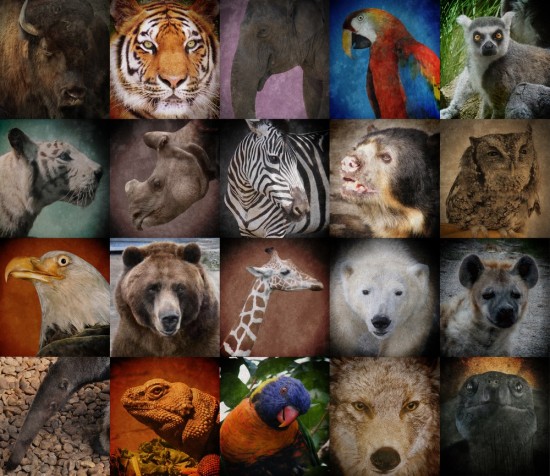 "Love should be nurtured and encouraged," preaches Rev. Sydney Chambers, Vicar –and part-time detective- of Grantchester, "not manipulated to serve our own purposes. Love is a treasure . . ."
His words are for us, viewers who have just witnessed the manipulations of a penniless wife who engineered the murder of her brutal husband (using two vulnerable men who adore her to do the deed, one of whom kills her instead) and of an unhappy rich woman who has married for duty and is in such loveless misery she begins to shoplift.
The Vicar's words are also for his own household:  his lonely, opinionated, widowed housekeeper; his gay associate vicar, who tries to repress his feelings; himself, a single man deeply in love with the unhappy rich woman; his friend, the town detective and father of four,  and his dog, Dickens, who loves them all with perfect love.
Love, and also truth, flow from the vicar's home, from this makeshift family who welcome broken people and seek ways to help them.
In their work of hospitality, and in their deep, abiding longings, and in the love that lives there, this house is like the Upper Room, where the makeshift family of disciples gathers for the Last Supper.
At the Last Supper there is deep tenderness and remarkable healing, and also much pain. Awkwardness, confusion, betrayal, abiding love and hope are all there.
It is harder for me to read the story of this meal than to read the gory details of the crucifixion, because Jesus is the only person I know who has been crucified, but I've sat through plenty of painful family meals. I've been awkward, as the disciples were, with the intimacy offered at a time of tension and foreboding. I've lived long enough to know what Jesus knew, that the ones who walk out angry may never forgive or come back, and you can't stop them.
The love Jesus offers and urges all through the evening is transcendant and intimate, a powerful blessing. John tells us that in it, Jesus is trying to address the tension that hangs in the air. When he begins to wash their feet, wanting to touch them, Peter balks, murmuring protests, uneasy. And when he assures them this is for love, then Peter asks to be bathed, head hands and feet. Over and undersharing.  It's the awkward dance of intimacy we all do in tense times, especially around family tables.
Through all this, Judas, alienated, sullen, holds his heart closed. He is washed, he eats, but nothing softens him. Jesus, in a last attempt to dispel his hate, names what will happen. But Judas does not relent. He departs. The evening wears on.
The great visions of God's kingdom, visions they all knew well, use table imagery, but see the meal being shared outside on the earth. Isaiah's visions:
The wolf shall live with the lamb, the leopard shall lie down with the kid, the calf and the lion and the fatling together, and a little child shall lead them. The cow and the bear shall feed together and the lion shall eat straw like an ox . . . (11: 5-7) On this mountain the Lord of hosts will make for all peoples a feast of rich food, a feast of well-aged wines. . . . God will destroy death forever. (25:6ff)
We are awed by the beauty and wonder of these visions, as we are by the Last Supper, yet within the visions lies our knowledge of what wolves do to lambs, leopards to kids, and humans to the whole earth, to the mountains and the waters that cover the sea.
At our holy tables, we feed on the visions and hope Isaiah gave, yet remain resistant  to the crucifixion of nature, unable to bring endangered species, poisoned land, polluted seas, to the common conversation that leads to action, instead of confusion. We deny, we equivocate, we compromise on how soon, and how much change we need to make. We depart, in one betrayal after another, leaving the tables where climate action,  water for the people of Flint, protection for endangered species, national parks and wetlands demand, beg, for our care. Instead, we promote a better climate for business. And we balk at what it will cost to save the earth. In the end, it's about money, and our love is torn apart by someone who chooses that.
As if the whole Creation were not a part of God.
As if singing a hymn in church were love enough for God.
As if bending ourselves to the feet of the polar bear or the condor, the monarch butterfly or the honey bee were not part of the washing of one another that Christ bid us do.
As if we could somehow be known for love when we let the least of these creatures die.
As if their living on this earth were not a treasure, as if they did not love, and were not loved.
As if it won't matter if a single lamb is lost, as long as our herd survives.
The Last Supper leaves us with an eternal question: will we be known for our love, or for our betrayal?
Earth Day is this week, and in New Hampshire the daffodils are just out. In Grantchester they are having Sunday lunches on the lawn by the river. The grass, the water, and the sun wash from their souls the grime of murder and arguments, and they are renewed, for the wonderful and terrible work that awaits them.
____________________________________________________________________________________________
Image: International Endangered Species Day Poster