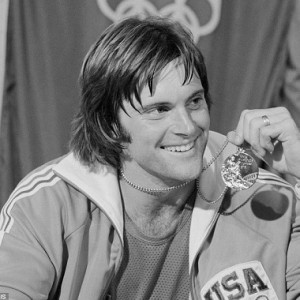 The Arthur Ashe Courage Award has been awarded at the annual ESPY Awards every year since 1993. The award was designed to award an individual in the world of sports who made a contribution that ultimately transcends sports. The first recipient was Jim Valvano, head basketball coach at North Carolina State University, the long-shot champions of the 1983 NCAA Basketball Tournament. He was awarded, however, for his courageous battle with metastatic cancer. His acceptance speech, delivered just weeks before his death, gives sports fans everywhere goosebumps, no matter how many times they've heard it. "Don't give up; don't ever give up," he famously said.
Other notable recipients:
Muhammad Ali (1997; boxer involved in racial and religious activism; diagnosed with Parkinson's in 1984)
Billie Jean King (1999; the woman who defeated a male opponent, Bobby Riggs, in a televised tennis match in 1973)
Pat Tillman (2003; left the NFL for the Army; killed by friendly fire in Afghanistan in 2004)
Nelson Mandela (2009; South African president who fought for national (and racial) reconciliation in South Africa; bravely stood hand-in-hand with a white rubgy player at the 1995 Rugby World Cup)
Pat Summit (2012; legendary University of Tennessee women's basketball coach diagnosed with Alzheimer's in 2011)
The past two years have revealed an interesting shift in the way culture defines or lauds courage. In 2014, professional football player Michael Sam was awarded for becoming the first openly gay man to be drafted into the NFL. And in 2015, as you've surely heard by now, former Olympic gold medalist and reality TV star Bruce Jenner will be awarded for becoming a trans woman, now known as "Caitlyn."
We Don't Understand
This revelation, officially announced in an interview with Diane Sawyer on 20/20, has garnered astronomical response. Depending on who you ask, the new Caitlyn Jenner is either brave or disgusting. Within seven hours of joining Twitter this week, Jenner accumulated nearly 2 million followers. These followers undoubtedly fall on both extremes, and everywhere in between. Everyone has an opinion, and I suppose I'm no different.
But my opinion is not ultimately about what Jenner should or should not do. First, let me lay some cards on the table: I firmly believe that God creates each person male and female, and that anatomy is a key role in that, specifically clear in procreation. Yes, Jenner is falling into the same lie Adam and Eve believed long ago: "God is holding out on you, Bruce. Your identity is rooted in your own experience, belief, desire, and feelings." This "transformation" is nothing more than an attempt to make beautiful something that Bruce clearly feels/felt wasn't beautiful. It's a mask, a facade. It's putting lipstick on a… man.
That same sin Adam and Eve believed, and that Jenner has fallen prey to, has so ravaged our world that people are born with physical abnormalities that do not make the anatomical definitions as clear as we might like. Psychological and sociological confusion are yet another layer that brings chaos into God's created order. God has not "made" anyone this way; sin in its many forms presents itself in many forms. This situation is no different, of course.
But Jenner's case is complicated at best. Anyone, on any side of the argument, who claims to fully understand this process (and many more like it) is either naive or disingenuous. Even other transgender people can't fully grasp the magnitude of how Jenner's celebrity impacts both the individual and so many others in the LGBT community. So let's all admit at the get-go that it's not the 1+1=2 we're all making it out to be. I'm no psychologist, but I would venture to guess that his identity struggle is not a simple, in the words of Shania Twain, "Man! I feel like a woman." It's deeper. Much deeper.
I will never be Bruce/Caitlyn Jenner. I will never know what makes a man want to be a woman. I'll never understand the struggle he faced as a lifelong cross-dresser who had to hide his inner turmoil from most everyone he trusted most. I will never understand how it will feel now to be simultaneously hated and lauded by millions of people.
I'll also never understand why this decision matters for anyone outside of the Jenner household, why the world cares so much about celebrities. I'll never understand why it's world-shattering in 2015 that a guy wants to wear a dress and makeup in public (RuPaul's been doing this for decades). I'll also never understand how making Jenner a pinup girl on the cover of Vanity Fair–with vast amounts of makeup and Photoshop editing–is helping the new Caitlyn be "true to herself." I'll never understand how that last sentence represents progress for women, transgender people, or anyone else Jenner may now represent.
I. Don't. Understand.
And I don't need to.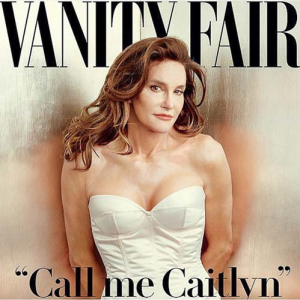 The Evangelical Mirror
What I do understand is evangelicalism because I'm a card-carrying member. We evangelicals are on the move. We're furious. Disgusted. Outraged. In one sense, justifiably so. Most evangelicals legitimately care about engaging the culture. We want to see God's design for men and women (which means a variety of things) be enacted in the world because we care about human flourishing. We long for the day when the imago dei is no longer a shell of its former self. We want Revelation 22 to happen today, now, right now. Amen!
But its high time evangelicals stop looking at every public event as an opportunity to react and raise our guns. Yes, I realize the irony in that statement–here I am writing an article about Jenner while ripping people for writing articles about Jenner. But this article isn't actually about Jenner or Vanity Fair or the LGBT community. Not really anyway. It's about evangelicals. And for most of us, it's much easier to yell out the window and tell people to get off our cultural lawn than it is to look in the mirror and face ourselves.
Caitlyn Jenner is our mirror.
How we respond to this situation, and how we respond to others like it, reveals more about ourselves than any doctrinal statement or Bible verse we pay lip service to. Jesus wept over Jerusalem (Luke 19:41); Paul wished he had been accursed for the sake of his kinsmen (Rom. 9:3). Is an overactive gag reflex the best we can offer Caitlyn Jenner?
As Alistair Roberts has so poignantly said, we evangelicals should recognize the self-referential identity of transgender folks like Jenner. We are perfectly fine with personal experience and identity as a driving force in our lives. We segregate within our own evangelical subgroups based on self-identifiable labels that we ourselves want to own. "I'm a Baptist." "I'm a Southern Baptist." "I'm a conservative Southern Baptist." You get the point.
It seems that we're not ready, though, to take the next step and empathize with those who identify as another gender in the same way we identify with a particular denomination, sect, or theological stream. That's not a perfect analogy, but that's what's going on here. At a base-level glance, Jenner is just another person trying to use a label to create comfort and/or a sense of identity. Yet gospel overshadows all of that, and that's precisely what Jenner needs to know.
Someone might say, "Isn't this just an intramural conversation between Christians? I will never be able to speak with Caitlyn Jenner in person." Right you are. But these inside conversations turn into lingo and attitudes, which leave our circles and make their way into the great big world. And once they get there, they become perpetuated, stereotyped, and then eventually ignored if they're filled with "ew!" and "freak!" Instead, we should change the narrative by boldly, publicly denouncing sin while blaring "hope in Christ!" from the rooftops.
Evangelicals have to, at some point, find a balance between acknowledging what's wrong in the world and what the gospel brings to bear in that wrong. Do we want Bruce to become Caitlyn? And we should want him understand who he is as a man created in God's image. We want to see him live with an identity built on his eternal worth, not his own perceived temporal worth.
So how will evangelicals convey that message to Jenner? With conviction? Of course! With truth in love? Yes! Clearly and without watering down Scripture? You bet! But we're not a bunch of modern-day Amoses who are called to unilaterally pronounce woes on the nation. No, we are ministers of reconciliation precisely because we ourselves have been reconciled (2 Cor. 5:18). With bold conviction and unwavering commitment to truth, we can still weep over Jenner, to wish ourselves accursed if it means gospel-renewal.
When Michael Sam and Caitlyn Jenner win back-to-back courage awards from a major media outlet, it's a reminder that the Moral Majority agenda has died. Culture is moving on ahead of us. That doesn't mean we capitulate to keep up, but it does mean that we're in the unique position to proclaim truth as the increasingly vocal minority. We see the playing field, and the rules are increasingly no longer in our favor. We're the 2006 Mavericks trying to play defense on Dwyane Wade in the NBA Finals, and referees are just as lousy.
And for us, that's a good thing. The Church has thrived in this position for 2,000 years. Let's not forget that Christianity is absolutely exploding in other countries where corporate worship must be done in secret. If the "rise of the nones" tells us anything, it's that being the cultural majority is a whitewashed tomb–smell of decay inside will eventually leak out.
I want my daughter to grow up in a world where Caitlyn Jenner's story is not the norm. I want the gospel to reign supreme, to be the banner under which our country operates. But God's Kingdom isn't bound by those things, and in turn we shouldn't be either. Our gut reactions and post-gut reaction reactions reveal our allegiance, or at least where our allegiance is double-minded.
America is not our Lord. Barack Obama is not our Lord. Transgenderism is not our Lord. The ESPN Arthur Ashe Courage Award is not our Lord.
Christ is our Lord. More than that, he is Lord of all. Bruce/Caitlyn Jenner might acknowledge that one day too. But not if we keep gagging instead of praying.