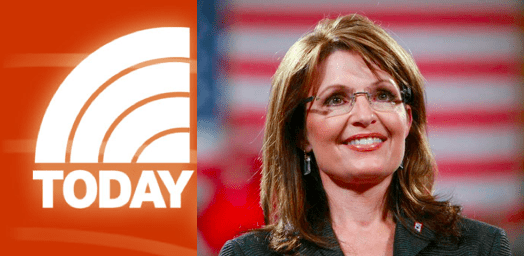 People have always said told me that my mom would be a great television host. That's why I'm excited that she'll be guest-hosting "Today" this Tuesday morning!
She told Breitbart News:
"I see this as a good opportunity to bring an independent, common-sense conservative perspective to NBC. We're 'going rogue' and infiltrating some turf for a day."
Also, Katie Couric happens to be filling in for Robin Roberts next week on "Good Morning America." When Breitbart News asked her about this match-up, Mom was her usual self.
She said, "Game on."
In other words, make sure you tune in. She'll be a totally unique presence, won't she? (Just try to think of anyone else like her on television!)
I, for one, cannot wait to watch. I know she's going to be awesome!
Have a great weekend, everyone!! Leave a comment below to receive weekly updates, including the best of this blog. You may also enjoy: