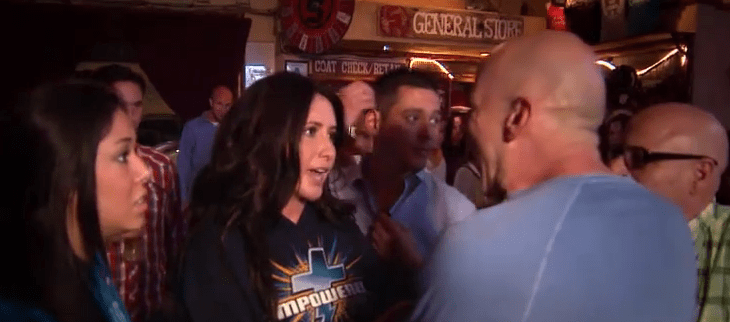 Trust me, it's crazy to see your life on television. That's why every week, I'm going to do a blog posts called "On Second Thought." These posts are where I will go over the episodes of my Lifetime show as I process the issues presented now that I've seen them aired.  I hope you'll join me for these weekly posts – which will undoubtedly be part-confession, part-explanation, and part-celebration of my life right now!
Episode Two, Air Date: June 19, 2012
Okay, so by now you've seen the footage of my argument with the guy in the bar.  And by now you know I'm being sued over it.  So I probably shouldn't write much about this encounter right now as my lawyers work on my defense.
I will say this, however.  As soon as that awful confrontation was over, I called my friend and my mom.  I'm blessed to have these people in my life.  I'm fully aware that there are many people in this world who face troubles without a loving support system.  So thanks, guys.
However, please come back to my blog after the next episodes for my "On Second Thought" blog posts.  Trust me – I won't hold back on the next ones!
You might also enjoy these articles on the Faith and Family Channel:
Connect with me further by: