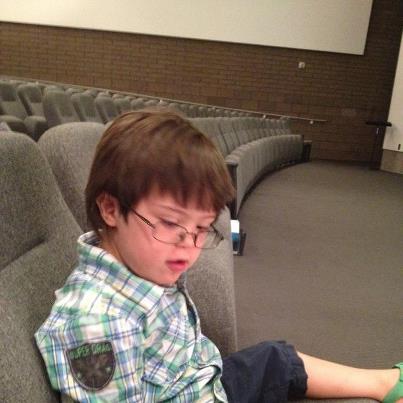 Vacation Bible School: sweet songs, store bought cookies, juice, and Trig.
Here's a sweet photo of him on his first day of VBS!
How many of you are taking part in this old tradition this summer?
My favorite song, of course, was Jesus Loves Me.
What were some of your favorite songs you used to sing during those week-long bible studies?
You might also enjoy these articles on the Faith and Family Channel:
Connect with me further by: