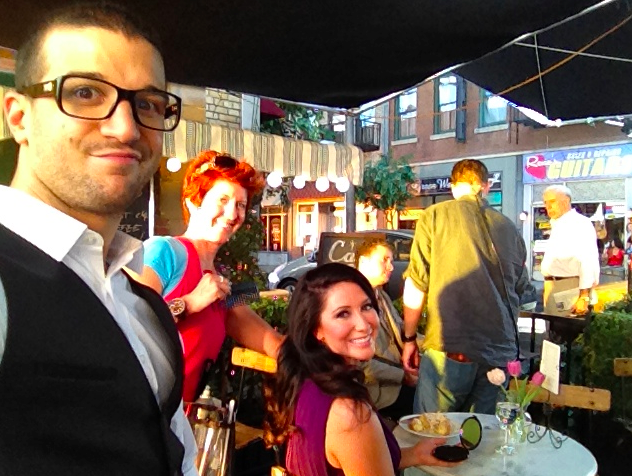 Drumroll, please!
I am so excited to announce that I am being paired up with a professional dancer named Mark Ballas again! I couldn't be more thrilled with this news!
As you may remember from my last season, Mark and I were a pair before. By the time I met him, he had already won Dancing with the Stars twice—with Olympic figure skater Kristi Yamaguchi in Season 6 and Olympic gold medal gymnast Shawn Johnson in Season 8. No pressure!!
Back then, I feared he'd be upset at being paired with such a newbie.
"I hope you have a lot of patience," I said, "because I don't know how to dance."
That's when he showed me a tattoo on his forearm. It said, simply, "patience."
Immediately, I knew the producers had matched me with the right person in terms of personality. Mark was awesome! He wasn't frustrated because I had no experience. Instead, he just took it from the top. I honestly think he could sit there all day and explain things to people, over and over again. He didn't lose his temper, he didn't make me feel stupid, and he really made it fun. If I ever got too upset at not "getting" a move, we'd take a break.
It was a pretty successful pairing, because we made it all the way to the end. Mark, I am honored to be paired with you again! I love you like a brother, and I can't wait to see if we can't bring home that mirror ball trophy this time around!
Do you want to be a part of my DWTS journey? Then, e-mail me so I can add you to my mailing list. (My address is BristolsBlog @ gmail.com, without the space! Make sure to use the subject line: DWTS.) I'd love to give you the latest up-to-the-minute reports about the show!