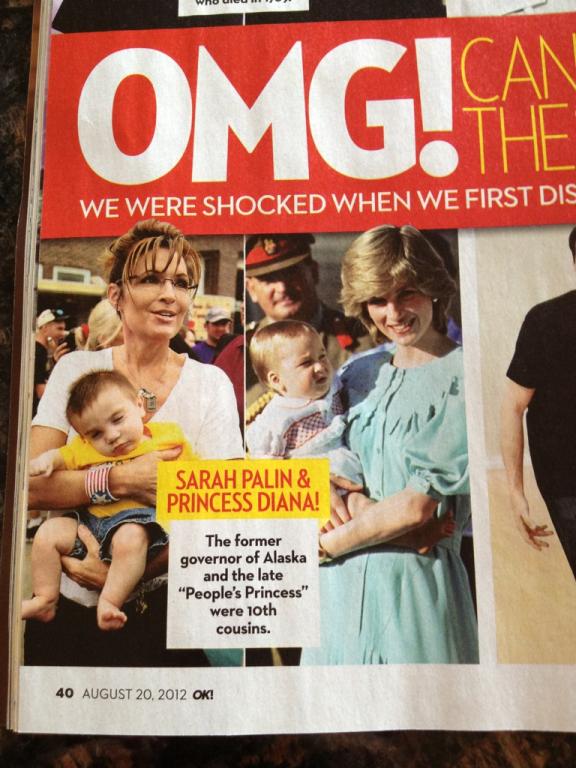 A friend sent me a photo of page 40 of OK! Magazine, which features my mom and Trig. Or so people will think.
The magazine has an article about our family's genealogy. Apparently, they believe Mom and Princess Diana are tenth cousins. (That would make Mom the most down-to-earth "princess" I've ever heard of!) Anyway, they put a photo of mom holding a baby, which they probably assumed was Trig.
The baby, who's half asleep in mom's arms, is a cutie.
But he's not my brother.
Sometimes it frustrates me that inaccurate Trig photos show up – in the worst circumstances, they photoshop pictures of my beautiful brother in terrible ways. In this case, I'm sure OK! just used this photo because it was similar to the photo they had of Princess Diana holding a baby as well.
But it's not my brother.
So let me set the record straight. This is my beautiful brother, OK! Magazine. (And if you want to send me to England to see my royal cousins, let me know! After watching all of these Olympic Games, I'm ready to go!)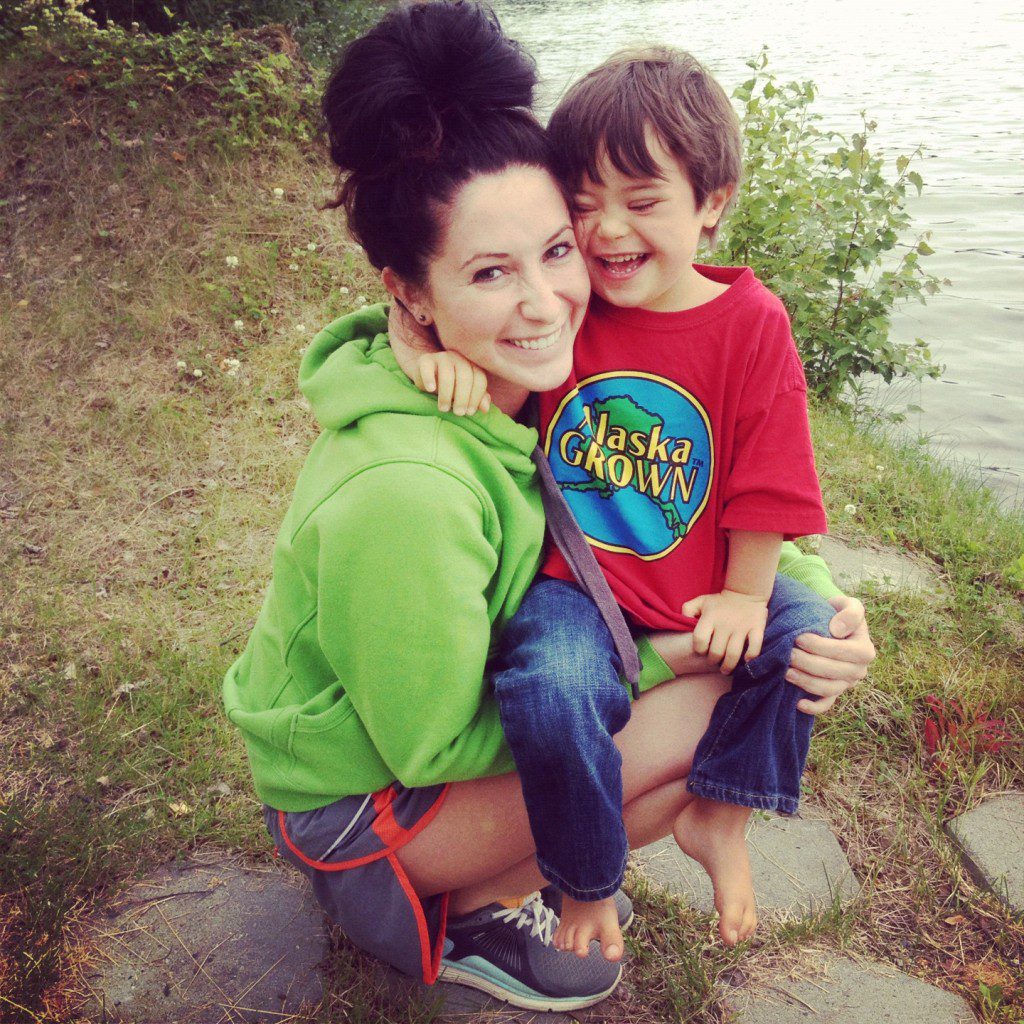 Do you want to be a part of my DWTS journey? Then, e-mail me so I can add you to my mailing list.  (My address is BristolsBlog @ gmail.com, without the space! Make sure to use the subject line: DWTS.) I'd love to give you the latest up-to-the-minute reports about the show!