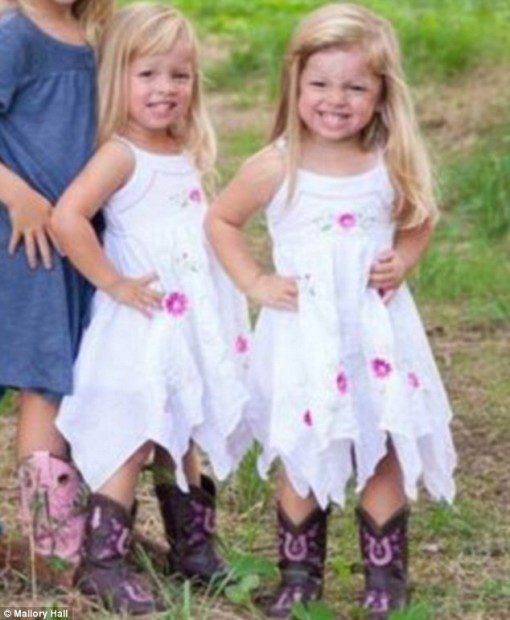 This article in The Blaze really is sweet:
A congressman this week reunited a pair of twin sisters who were separated at birth by adopting them into his family.

The Republican congressman, Markwayne Mullin, adopted the pair of twins, Ivy and Lynette, who were reportedly born into a "bad situation" and had been living apart since they were 3-months-old, after repeated pleas from his wife.

Initially he had told her that his busy schedule might prevent them from being an effective father.

"Basically I just stopped her, and I said 'Babe we just don't have time. I mean, think about it, all the new responsibilities you have, and how much I'm not around any more, and you're wanting to take on two extra girls. We're not talking about one, we're talking about twin baby girls'," the Republican told KRMG in an interview.

But Christie Mullin reportedly told her husband to pray for wisdom.

"What do you do? Do you pray to the Lord that your wife's heart becomes as selfish as mine? God puts things in your life…and you have an obligation. Instead, I prayed that God would change mine, and I just can't express enough — God changed my heart."
Isn't it funny how praying can change your heart – and life?  Hey, it might even change other people's lives as well.
So what are you waiting for?
Read the rest of the story of the congressman and his newly expanded family here.
Read more on the (new and improved) Patheos Faith and Family Channel!