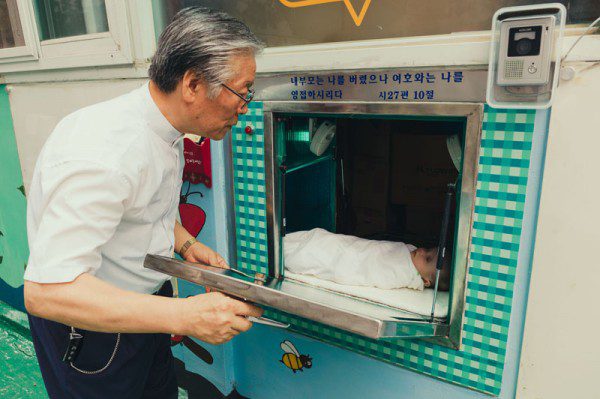 Like many large cities, the streets of Seoul see many babies abandoned each day and left to die. Heartbroken at this reality, one South Korean pastor decided to do what he could to change it.
He set up a heated "baby drop box" in a wall, where mothers could give their children into his safekeeping. He raises them with all the love he can muster.
Can you imagine being desperate enough to leave your child in a drop box for a stranger?
Can you imagine the faith it takes to accept these children and provide for them?
Don't miss this new film, The Drop Box, which tells the whole story! It's showing ONLY this Tuesday through Thursday, March 3-5.
The Drop Box tells the story of South Korean pastor Lee Jong-rak and his heroic efforts to embrace and protect the most vulnerable members of society. It is a heart-wrenching exploration of the physical, emotional and financial toll associated with providing refuge to orphans that would otherwise be abandoned on the streets. But The Drop Box movie is also a story of hope—a reminder that every human life is sacred and worthy of love.
It's a limited showing – only three days! But the limited schedule let the filmmakers get the film into many major theater chains.
Watch the trailer below, then check the film's website for local listings! I already know that you'll be touched.
Read more on the Patheos Faith and Family Channel, fan me on Facebook and follow this blog on Twitter!