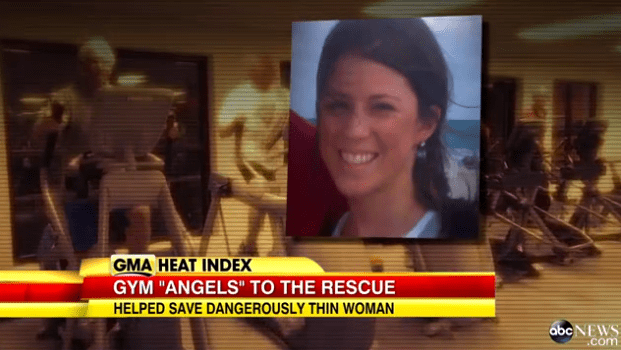 Lauryn Lax lived in the Nashville area and went to the same gym in Green Hills every day for hours.  Some of the gym goers noticed her, especially because she was an adult woman who only weighed 79 pounds.  Even though they didn't know her, they assumed that there was something wrong with her.
They were right.
They made a plan to confront her all at once and take her to the hospital.  Through social media, they contact her parents in Arkansas who immediately drove to Nashville to help.
This group of gym goers — called the "Nashville angels" — took Lauren to the hospital in just the nick of time.  The doctors said she would've died — perhaps that day — had the strangers not intervened.
Watch a video of this amazing story here…  and maybe open your eyes a little wider to the people around you this week!
Read more on the Patheos Faith and Family Channel, fan me on Facebook and follow this blog on Twitter!