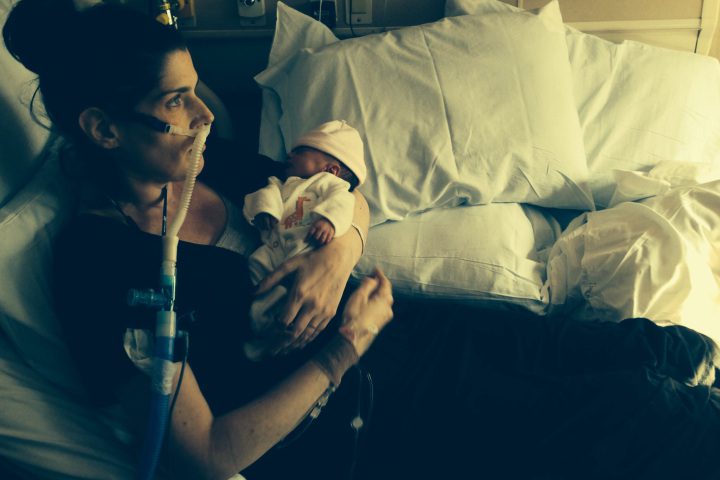 This is a touching story of a New York City mom and dad who were faced with a terrible choice.
Elizabeth Joice — a cancer survivor — was told by doctors that she would never get pregnant. Last year, however, she discovered that she and her husband Max were going to have a baby!
"I totally blew a gasket," Max said. "They said there was no chance this was happening — and here it was happening."

But only a month later, they received the devastating news: The tumor was back.

Doctors removed the mass, but because she was pregnant, Elizabeth couldn't undergo full-body MRI scans and her oncologist couldn't see whether the cancer was growing.

The baby was due March 4, but the doctors could no longer wait. In January, a surgeon performed a C-section and beautiful baby Lily was born.

Elizabeth's health quickly declined as her cancer spread. Tumors invaded her right lung, heart and abdomen "We said our goodbyes," Max said. "It was like something out of a movie. We sat there and cried. We tried to tell stories, talk about all the great things."

"Liz came home five days after Lily was born," Max said. "That one night at home was all we had."
Elizabeth died in a hospital bed with Max by her side.  Read more about their courageous story here.
h/t Ron
Read more on the Patheos Faith and Family Channel, fan me on Facebook and follow this blog on Twitter!