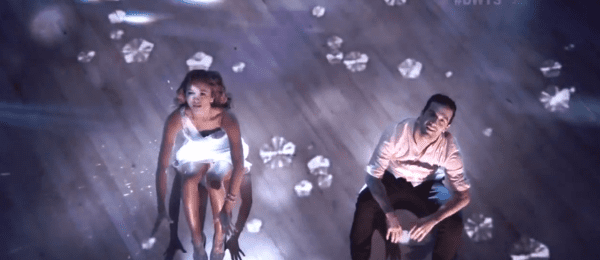 I'm so proud of Sadie!  On Dancing with the Stars, she had to do the rumba — a super sexy dance that could get raunchy really fast.
She didn't want it to be.  She even talked to her grandmother about the moves, and Mark Ballas made accommodations to make sure the dance would qualify as "rumba" but without all the raunch.
The resulting dance was beautiful and sweet…
And the judges rewarded them for doing an "age appropriate" dance.
Amazing!
Way to stick to your Christian values, Sadie!!
Watch her perform here:
Read more on the Patheos Faith and Family Channel, fan me on Facebook and follow this blog on Twitter!