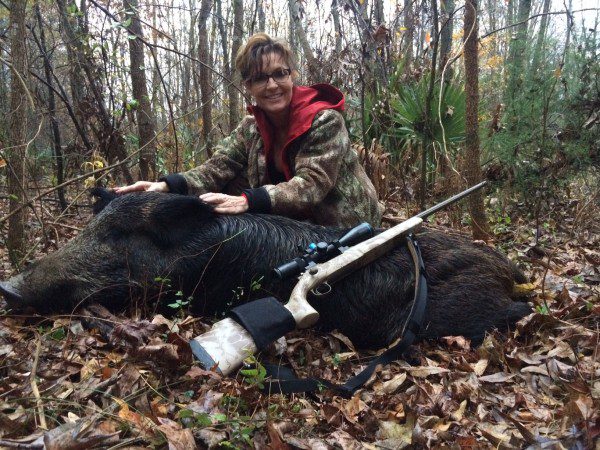 So my mom literally jumps off a snowmachine while we're all in the new powder in our backyard the other night, she hops on a flight to Texas for season 2 of her Sportsman Channel show, "Amazing America with Sarah Palin."  
First thing off the plane, she bags a big fat wild Texan hog! I love what she gets to do to show you how amazing America really is! She's out hunting by again today with a superstar, and I'll let you know if she's successful.
Knowing the rock star she's hanging with today, she won't get skunked. 
Come home soon, mom… we can't wait for your next barbecue in the shop!
(Click here for one more photo!)