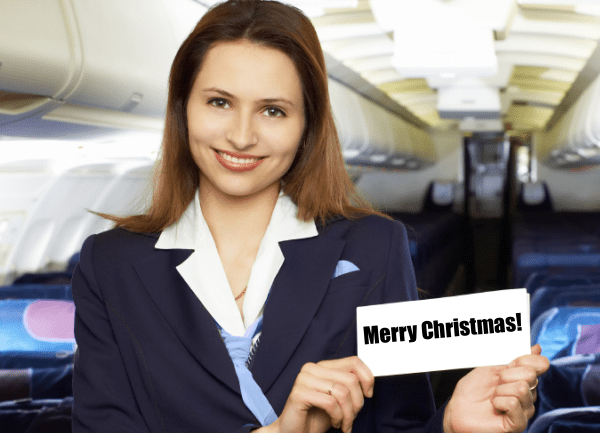 You won't believe what happened at La Guardia Tuesday.   My mom wrote about this type of thing in her book, "Good Tidings and Great Joy: Protecting the Heart of Christmas," and people accused her of stereotyping the anti-Christmas crowd.  Of course, she was exactly right.
A passenger was waiting to board an American Airlines flight to Dallas when a gate agent checking boarding passes wished the guests a "Merry Christmas."
The passenger immediately said, "You shouldn't say that because not everyone celebrates Christmas."
"Well, what should I say then?" the attendant asked.
"Don't say, 'Merry Christmas!'" he shouted.
Unfortunately for the grumpy passenger, a stewardess on the plane smiled and warmly wished him a "merry Christmas" as well.
I guess that was way too much for this grinch.
"Don't say, 'Merry Christmas!'" he shouted, before lecturing the attendants and the pilot about why that greeting was inappropriate.
Well, apparently American Airlines wasn't having any of that.
Eventually, he was tossed off the plane.
And when he was gone, a spontaneous round of applause erupted through the cabin.
Read more on the Patheos Faith and Family Channel, fan me on Facebook and follow this blog on Twitter!