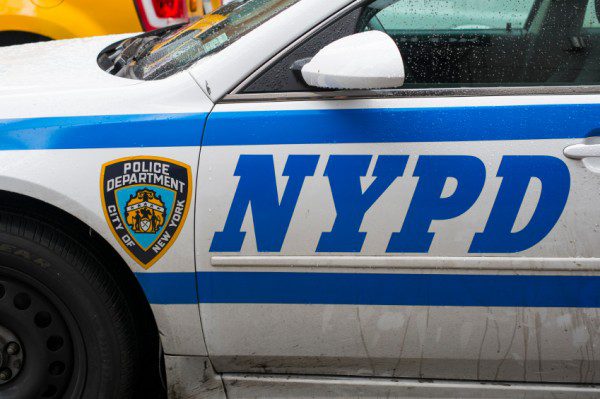 I don't even know what to say about this.
Two uniformed NYPD officers were shot dead Saturday afternoon as they sat in their marked police car on a Brooklyn street corner — in what investigators believe was a crazed gunman's ­assassination-style mission to avenge Eric Garner and Michael Brown.Ismaaiyl

"It's an execution," one law-enforcement source said of the 3 p.m. shooting.

The tragic heroes were working overtime as part of an anti-terrorism drill in Bedford-Stuyvesant when they were shot point-blank in the head by the lone gunman, identified by sources as Ismaaiyl Brinsley, 28, who had addresses in Georgia and Brooklyn.

Moments after killing the two officers, he too was dead, having turned the gun on himself on a nearby subway platform as cops closed in.

"I'm Putting Wings on Pigs Today," a person believed to be the gunman wrote on Instagram in a message posted just three hours before the officers were shot.

"They Take 1 Of Ours…Let's Take 2 of Theirs," the post continued, signing off with, "This May Be My Final Post."
I'm so sad to think that our nation has come to this.
Of course, there's much talk today that this will happen again.  And maybe again.
But people have to understand that if the media portrays these police officers as racist murders, then — of course — people will be tempted to revenge.  The horrible  case of Eric Garner, who tragically died after a chokehold, was NOT racially motivated.  There's not one shred of evidence that suggests it was.  The Ferguson incident, again, was not racially motivated.  There's not one shred of evidence that suggests it was.
The mayor of New York needs to realize that words matter, that he needs to have the back of cops.
So, so sorry to the families of these heroes, and I truly pray this never happens again.
Read more on the Patheos Faith and Family Channel, fan me on Facebook and follow this blog on Twitter!