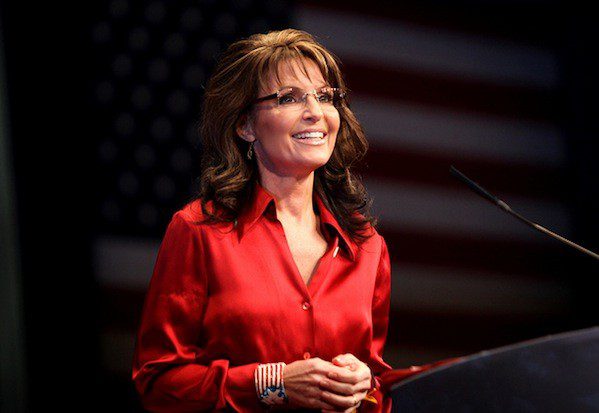 Seriously, my mom is the best.
It's that time of year when everyone is making their lists of favorite books, most popular blog posts, and important people. Well, I am happy to share that my mom Sarah Palin made Time magazine's "100 Most Influential People" list AND the Smithsonian Institution's "100 Most Significant Americans Of All Time" list!
The American Thinker website named her the "American Achiever of 2014" for those accomplishments! Here's some of what they had to say:
Palin's record of success of her endorsed candidates was nothing short of phenomenal.

Governor Palin endorsed 22 candidates for various offices during the midterm finals, including senators, governors, lieutenant governors, congressmen, and attorneys general. Of those so endorsed, an incredible 20 were elected – contrasted with, for example, Hillary Clinton's record of 8 wins out 24 endorsed candidates.
Many of those she endorsed in the primaries!
And she also predicted, years ago, that Putin would invade Ukraine. In March, she was proved right.
(Oh, and guess who didn't make the Smithsonian's list? President Obama! Just saying…)
Read more on the Patheos Faith and Family Channel, fan me on Facebook and follow this blog on Twitter!
Photo Credit: Gage Skidmore via WikiMedia Commons, CC.