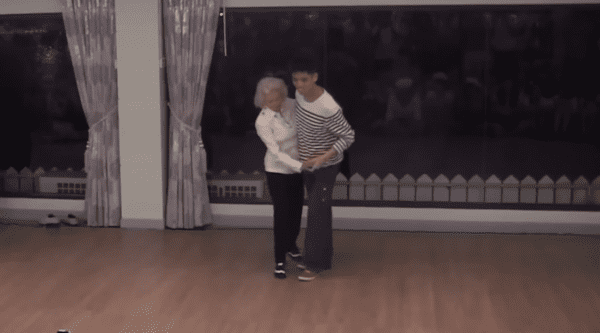 Check out how Jean Veloz celebrated her 90th birthday!
She's been swing-dancing since the 40s, and nothing is going to stop her.
What a great example of staying fit AND joyful as you age. Mrs. Veloz is clearly enjoying herself, and so are her guests. It took 3 partners just to keep up with her dancing!
This is such a cute video. Also, I know from experience those moves are even harder than they look! Let's just say I'm impressed all around.
Read more on the Patheos Faith and Family Channel, fan me on Facebook and follow this blog on Twitter!