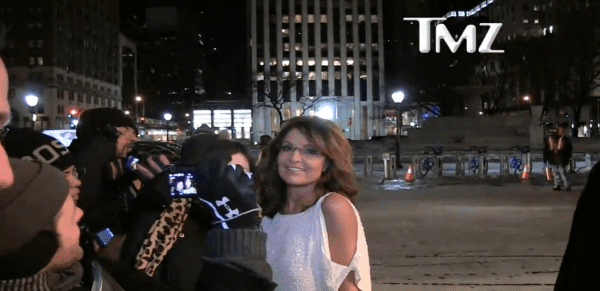 As many of you know, mom went to Saturday Night Live's 40 Anniversary Special. Afterwards, she was asked to posed for pictures with fans on the street. Of course, there were hecklers too.
Watch her handle them with the greatest of ease!
I love how Mom doesn't get intimidated by these jerks.