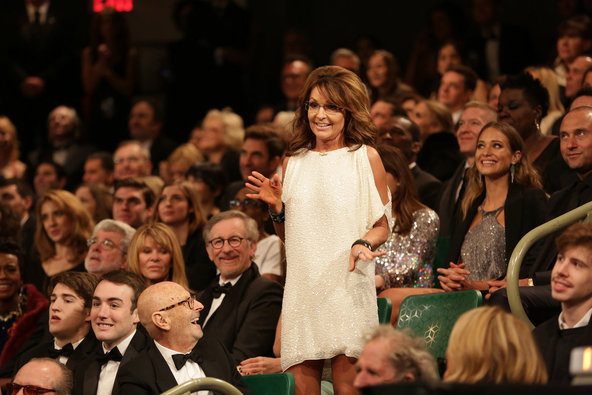 Mom looked great and was hilarious on Saturday Night Live's 40th Anniversary Special (and yes, she borrowed my dress!)
"I'm just curious, Jerry, how much do you think Lorne Michaels would pay me if I were to run in 2016?" she asked Jerry Seinfeld.
Here's his response — at about the 6 minute mark.
[Guess what happened after this was shot? Some hecklers tried to rile up my mom. She didn't let them.]
Read more on the Patheos Faith and Family Channel, fan me on Facebook and follow this blog on Twitter!