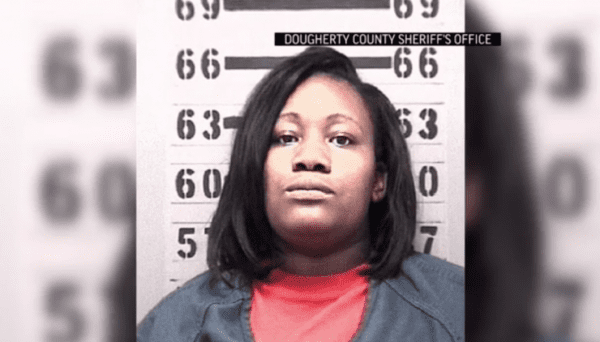 Her little boy struggled for half an hour.  His mother caused his death and let him die. How can this happen?
On Saturday, his 23-year-old sister, Kenlissia Jones, gave birth in the back of a neighbor's car while she was 5½ months pregnant. She had taken a prescription abortion pill, Cytotec, that she ordered online from a pharmaceutical company in Canada.

It is a prescription drug that can be used alone or in combination with another drug to induce abortions.

Wracked by pains, her neighbor tried to rush Jones to the hospital, but by then it was too late. The baby died after 30 minutes, Riggins was told by the hospital. Not long after, police arrived.

Jones was charged with murder and the sale, distribution or possession of dangerous drugs. She [was] held in Dougherty County Jail without bond.
But now, the murder charges against this mother have been dropped!  How can a woman who took the life of her own little boy—who survived without any medical intervention for over 30 minutes outside the womb—walk free?
The District Attorney in the case explained that, "Although third parties could be criminally prosecuted for their actions relating to an illegal abortion, as the law currently stands in Georgia, criminal prosecution of a pregnant woman for her own actions against her unborn child does not seem permitted."
If a 3rd party helped this woman kill her child when she was so far along in her pregnancy, they would be prosecuted. But because the mother did it herself, the murder of this precious child will remain unprosecuted.
This is insane.
Read more on PAGE 2 (including video)