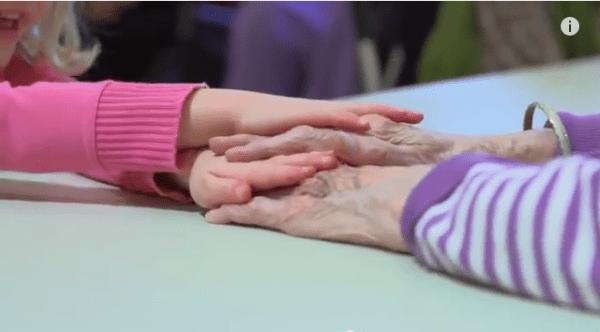 What happens when a preschool is housed inside a nursing home? The upcoming documentary "Present Perfect" gives us a glimpse into just that. The filmmakers follow elderly residents at The Mount in Seattle, Washington as they interact with preschoolers who attend class within the walls of the retirement center.
And from the looks of the trailer, the combination of young and old is priceless!
What a creative way to both care for our elderly neighbors and bring joy to their lives! It also allows the elderly to pour into the lives of the children as well.
I am looking forward to watching the film once it is finished, and hope others follow in the footsteps of The Mount.
Read more on the Patheos Faith and Family Channel, fan me on Facebook, follow me on Instagram and follow this blog on Twitter!