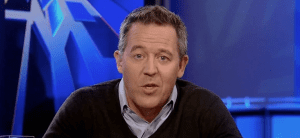 Thank you to "The Five" co-host Greg Gutfeld for calling out the media for their absurdity!
The Daily Caller reports:
"The Five" co-host Greg Gutfeldblasted Bristol Palin's haters Tuesday after her pregnancy announcement, saying they "would have been more supportive" if she simply had an abortion.

The Fox News personality went on to praise the daughter of Sarah Palin for choosing "humiliation over convenience," adding that she "took the pain, for it was more humane."

"I get it, of course, the media would have been more supportive if she had an abortion. But then if she had, they never would have known she had the abortion and would miss out on the laughs. So good for them that she chose a pulse over a procedure and its burdens and punishment," Gutfeld said.
How pathetic is it that the media would be more supportive of me if I had chosen to kill my baby? Instead, they mock me because I am willing to choose to do what is natural and right—keep my precious baby.
And as a reminder, I never
worked or pushed abstinence down anyone's throat
! I have always promoted pro-life and teen pregnancy prevention over all. Never once has it been "abstinence only".
I've messed up, but I've owned up to my mistake and am trying to move forward. I'm so excited to raise my little blessing and see all that God has in store for this precious life!
(Thanks to the people at The Five for their comments.)
Watch Gutfeld's comments here:

Read more on the Patheos Faith and Family Channel, fan me on Facebook, follow me on Instagram and follow this blog on Twitter!