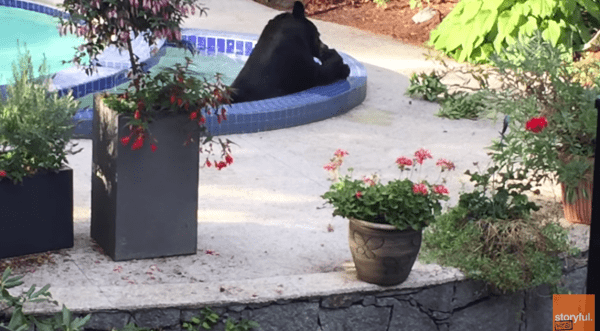 This is so funny! 
Alaska Dispatch News says:
What to do on hot day in Canada? If you're a black bear in northern Vancouver, you might take a dunk in the pool. Tony Diering and his wife Denise got a surprise when they saw a black bear jump into their pool Monday Aug. 17, 2015. The swim lasted approximately 15 minutes, and the bear also made its way to the hot tub before taking off. This was the Dierings' second encounter with the bear in a month. During the previous visit, the bear ate birdseed out of a bird feeder.
Watch some video that the husband took below:
Read more on the Patheos Faith and Family Channel, fan me on Facebook, follow me on Instagram and follow this blog on Twitter!