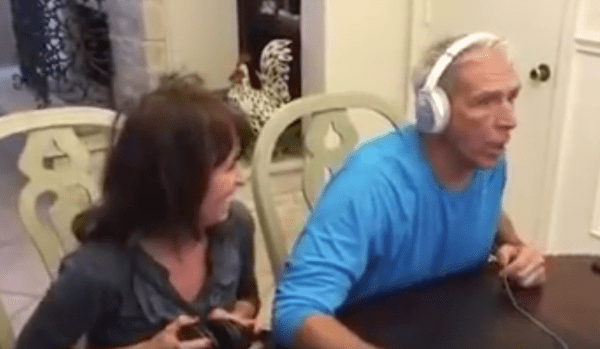 There are a lot of fun ways that people have announced they were going to have a baby.
This one has to be one of the best.  The couple told the unknowing grandparents-to-be to sit down and play a game of "Read My Lips."  The mom got it right away, but the dad took a bit.  His face when he realized what was going on?  Priceless.
(h/t Jennifer Fancher)
My mom Sarah Palin's new devotional is now on shelves!  Get your copy today — by clicking on the cover below or anywhere books are sold!
Read more on the Patheos Faith and Family Channel, fan me on Facebook, follow me on Instagram and follow this blog on Twitter!