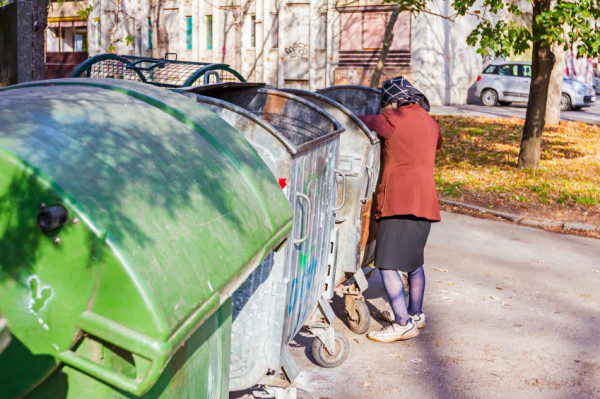 A woman aborted her own baby, delivered it alive, and threw it — possibly crying — in a dumpster. Now, she's receiving the justice she deserves. Of course, not everyone is happy about this. Indiana West reports:
Indiana judge sentenced Purvi Patel to 20 years in prison for attempting to kill her viable, 25 to 30-week-old son with abortion pills she got off the Internet, then wrapping him in a bag and abandoning him to die in a dumpster when he came out alive.
With the conclusion of this case, the abortion-crazed community has now latched onto the idea women can now be charged willy nilly for miscarriages with 'questionable circumstances.' They even accuse pro-life advocates of wanting to arrest women who have abortions.
Seriously?
Pro-choice supporters have taken to twisting the evidence of this case to fit their agenda. Live Action News provides an amazing response to the falsehoods:
We know that Patel (a) wanted to abort her baby, (b) searched for illicit abortion pills, (c) found and contacted somebody willing to sell them to her, (d) claimed she received them, (e) claimed she took them, (f) hoped they worked, and (g) got the result she wanted. (We also know she repeatedly lied to emergency room doctors about having been pregnant.)…

As Judge Elizabeth Hurley noted, the 33-year-old Patel is "an educated woman of considerable means," and "if [she] wished to terminate [her] pregnancy safely and legally, [she] could have done so." Instead, she repeatedly rejected a friend's insistence that she see a doctor, simply because she didn't want her traditional Hindu parents to know she'd had sex with a married co-worker. She didn't get a doctor to do it, but killed her son herself.

Her son who was viable.

Her son who had "a full head of hair, ears, a nose, arms, legs and feet," who "was an otherwise normal, healthy appearing baby" likely to have "exhibit[ed] signs of life when it was born, such as movement and possibly crying."

Her son who she then left to die.
Despite the self-concocted lies Pro-Aborts choose to believe, Purvi Patel chose to kill her child inhumanely and abandon him with breath in his lungs. Not because she couldn't afford an abortion. No. Simply because she didn't want to face her Hindu parents.
Feticide is murder. Children have the right to be legally protected–born or unborn.
Read a full explanation of convicting evidence here.
Buy my Mom's new devotional, Sweet Freedom, in bookstores everywhere!
Read more on the Patheos Faith and Family Channel, fan me on Facebook, follow me on Instagram and follow this blog on Twitter!