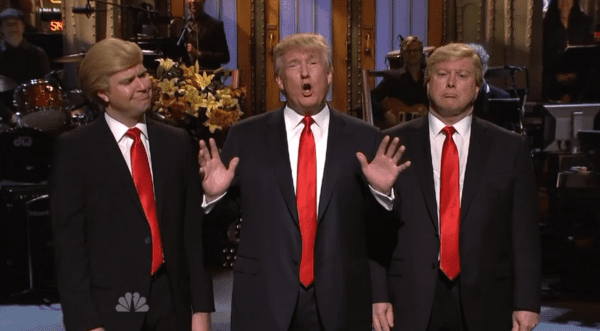 Donald Trump hosted SNL this week, and his appearance drew a lot of attention as usual. He brought in the highest overnight ratings for the show since 2012.
However, it made me smile to see this fun fact about those ratings:
But the well-publicized appearance by Trump falls far short of the 10.7 overnight rating the show received on Oct. 18, 2008, when Republican vice presidential candidate Sarah Palin was featured. At the time, it was the highest rated "SNL" in 14 years.
(And that happened to be on my 18th birthday!) Mom, you're the best!
P.S. Did you know my mom's new book called "Sweet Freedom: A Devotional
" is coming out next week?? Pre-order today!
Read more on the Patheos Faith and Family Channel, fan me on Facebook, follow me on Instagram and follow this blog on Twitter!