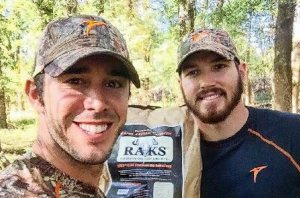 Country Music Star Craig Strickland's family, friends, and fans are on their knees praying tonight for his safe return.  Strickland and a friend went duck hunting in Oklahoma several days ago. They have not been heard from since.  His friend's body was found last night, in addition to some wreckage of their boat.
But what are some liberals doing as the rest of us pray for Craig? They are doing the unthinkable. For some liberals, it seems there is no decency and nothing is off limits. They are trashing him, calling him a "scumbag" and "piece of shit" who should "rot in hell" – all because he was duck hunting!!??!!
"Animal rights" activist Gary Yourofsky took to Facebook to write this sickening post, which has since been deleted.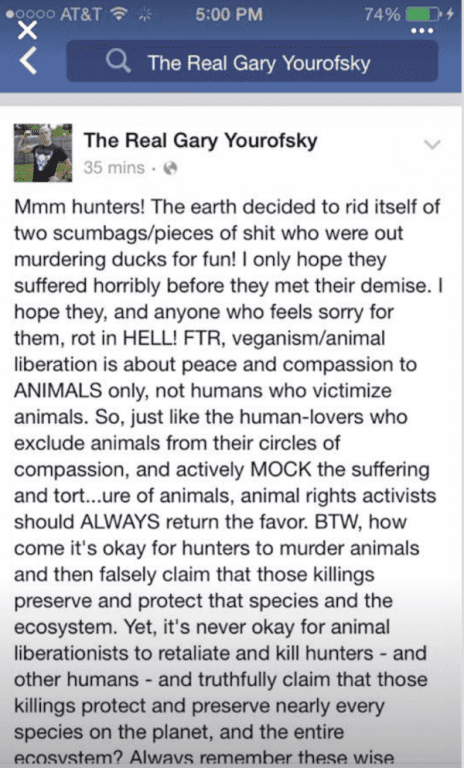 I can't even begin to understand how someone could have such hatred in his heart for a fellow human being, but that is how some liberals think these days.  It's unbelievable! How can someone like Gary claim to have such deep respect for animals, yet be unable to give the same respect to a human being?  It is so irrational!
But this is what radical liberalism does to people. In the name of love, they hate. In the name of open-mindedness, they show extreme closed-mindedness. In the name of respect, they are the most disrespectful.
How about this, liberals? Sure, we can disagree on a lot. But while someone is still missing and can't be found, with people praying and people searching, let's just do something far too rare these days – shut your yapper. Just don't say anything. Keep the hatred inside of you if you can't get rid of it altogether.
Will you join me in praying for Craig and his family?
(Photo: Twitter)
Buy my Mom's new devotional, Sweet Freedom, in bookstores everywhere!
Read more on the Patheos Faith and Family Channel, fan me on Facebook, follow me on Instagram and follow this blog on Twitter!