I never thought 2015 would play out like it did, but I look at my babies and know everything is exactly where it should be.
Here's to a New Year… and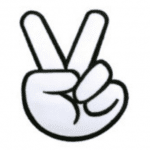 … to anyone who's got anything to say about it!
Buy my Mom's new devotional, Sweet Freedom, in bookstores everywhere!
Read more on the Patheos Faith and Family Channel, fan me on Facebook, follow me on Instagram and follow this blog on Twitter!