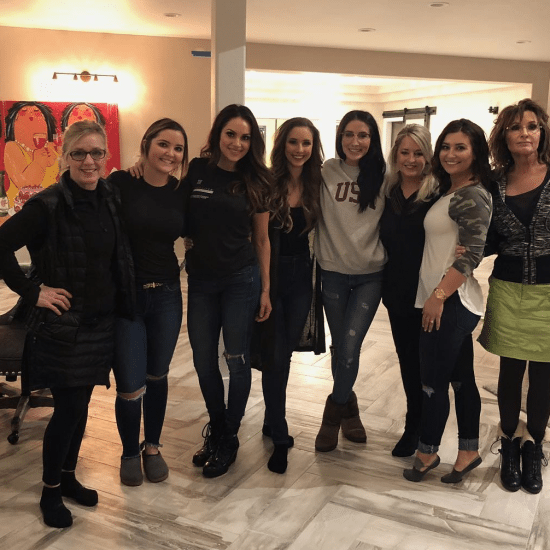 I wanted to share a photo of my Mom, my aunts, my cousins, and my sisters! The older I get the more I realize how thankful I am to have so many amazing women to look up too.
I like what Rihanna said in the March 2017 issue of Harper's BAZAAR. She said, "There's something so special about a woman who dominates in a man's world. It takes a certain grace, strength, intelligence, fearlessness, and the nerve to never take no for an answer."
Also, I like this quote by Eleanor Roosevelt. She said,
"A woman is like a tea bag—you never know how strong she is until she gets in hot water." Love that!
Oh, and some of you have asked about the setting of this photo. This gorgeous house is my mom and dad's! They just renovated it, and it looks amazing, doesn't it? I am so thankful for time spent with my awesome family.