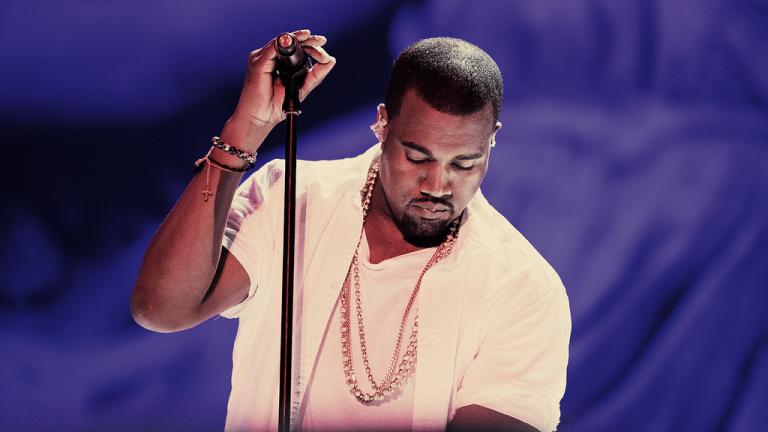 In case you missed it, megastar Kanye West is back on Twitter, and he's been a pretty amazing follow.  Recently, he came out and did the unthinkable — he praised President Donald Trump.  In a normal world, this would not be all that surprising. But this is not a normal world.  This is a polarized place, where racial politics have been enflamed repeatedly by those who want to divide us.  So that's where Kanye comes in.
West, who is from Chicago, set the word on fire by tweeting this about the President: "you don't have to agree with Trump but the mob can't make me not love him. We are both dragon energy. He is my brother."
Later, he sent a tweet based on advice from his wife, reality start Kim Kardashian.  He said that she "just called me and she wanted me to make this clear to everyone. I don't agree with everything Trump does. I don't agree 100% with anyone but myself."
But he wasn't done.  He also tweeted: "Obama was in office for eight years and nothing in Chicago changed" then took a photo of him wearing a "Make America Great Again" hat.  (Later he bragged that it was signed!)
Donald Trump praised Kanye West on Friday.  He said that he had "performed a great service to the Black Community" by being willing to speak out and make the case that black people don't have to be monolithic in their politics.  Also, in another crazy turn, Chance the Rapper chimed in.  "Black people don't have to be Democrats," he tweeted.  Politico has more about Trump's response:
Trump reciprocated the online affection, tweeting Wednesday: "Thank you Kanye, very cool!" He also remarked that the hip-hop mogul "has got good taste" in a freewheeling appearance on "Fox and Friends" Thursday morning.

"You know, I have known Kanye a little bit, and I get along with Kanye. I get along with a lot of people, frankly, but Kanye looks and he sees black unemployment at the lowest it's been in the history of our country, OK?" Trump said. "He sees that stuff and he's smart. And he says, you know what? Trump is doing a much better job than the Democrats did."
I think I might need to get me some Yeezys.
Image Credit: NRK P3