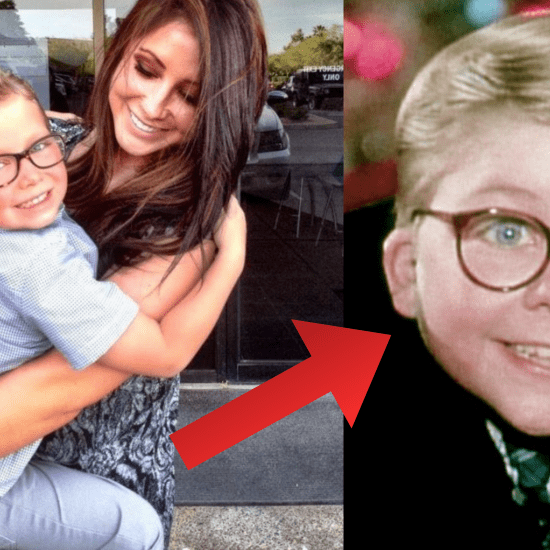 Remember when Tripp got his new glasses and everyone said he looked like the kid in that Christmas movie everyone loves? Zennioptical reminds us of the movie's plot and how his cute glasses played into it:
"Nine year old Ralphie Parker helps demonstrate why kids should never be given glasses with glass lenses — or BB guns. When his Christmas wishes come true and he finally gets the Red Ryder BB gun he's begged his parents for, little Ralphie has a little accident despite multiple people telling him constantly, 'You'll shoot your eye out.' The gun backfires on him in his excitement to finally use it and Ralphie's black-framed, oversized nerd glasses fly off his head. Not only is a lens propelled right out of the frame, but Raphie manages to break the other one too in all the chaos. Now, like all nine year olds, Ralphie feels he has to make up a story to cover up what really happened. The best he can do is to tell his mom that a giant icicle fell on his glasses. He then adds in a convincing crying jag, so that his mother actually buys the story. A Christmas Story indeed!"
Check out this photo of Tripp four years ago when he had his glasses and looking a lot like Ralphie. Isn't that funny?