The following are the top ten best books I've read this decade–in alphabetical order by the author's last name because agonizing over a precise order would take all the fun out of remembering these books. I have read a lot of books–many of them good or even great–over the past ten years. The criteria that put these particular books over the top was that they transformed my way of understanding of the world (or my way of being in the world) in a significant and lasting way:
Bonus: Although my reading habits currently trend heavily toward non-fiction, three novels I would give a shout out to from the past decade are:
There There by Tommy Orange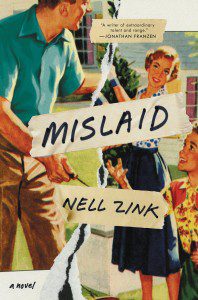 The Nix by Nathan Hill
Mislaid by Nell Zink
Previous Lists
The Rev. Dr. Carl Gregg is a certified spiritual director, a D.Min. graduate of San Francisco Theological Seminary, and the minister of the Unitarian Universalist Congregation of Frederick, Maryland. Follow him on Facebook (facebook.com/carlgregg) and Twitter (@carlgregg).
Learn more about Unitarian Universalism: http://www.uua.org/beliefs/principles