The case of Kermit Gosnell became the Friday faux-news-frenzy of the day.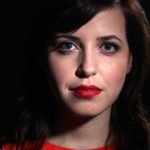 Irin Carmon over at Salon.com describes in detail how "There is no Gosnell cover-up." First, it received plenty of media attention when the story broke:
If you've never heard of the Gosnell story, it's not because of a coverup by the liberal mainstream media. It's probably because you failed to pay attention to the copious coverage among pro-choice and feminist journalists, as well as the big news organizations, when the news first broke in 2011. There would be something rich, if it weren't so infuriating, about these (almost uniformly male, as it happens) reporters and commentators scrambling to break open this shocking untold story. You know, the one that was written about here, here and here, to name some disparate sources.
CBS, The Nation, and NPR all had stories on the case. As did RhRealityCheck, The Grio, and Philadelphia Weekly. Doesn't look like a news blackout to me. Unless you're only watching Fox News.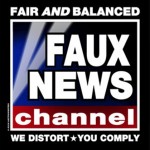 Here's a bit from the CBS story more than two years ago, as to some of what led to the current trial of Kermit Gosnell:
State regulators ignored grievances filed against Gosnell, who reportedly made millions of dollars over the past 30 years by performing illegal, late-term abortions, and they failed to visit or inspect his clinic since 1993, District Attorney Seth Williams said.

It wasn't until authorities went to his clinic to investigate drug-related claims that they saw the atrocities, "bags and bottles holding aborted fetuses, jars, lining shelves with severed feet," likened to a "house of horrors" by Williams.

After the raid, Gosnell's medical license was suspended and his clinic, which primarily served poor, immigrant, and minority women, was shut down.
Carmon goes on to talk about what the story really is here:
If you're surprised that in the face of politicized stigma, lack of public funding or good information, and a morass of restrictive laws allegedly meant to protect women, the vacuum was filled by a monster — well, the most generous thing I can say is that you haven't been paying attention.

Here are some important things to know about the tragedies committed in Gosnell's clinic, based on the sources you missed. This week, as Virginia-based pro-choice activist Michelle Kinsey Bruns noted on Twitter, "Fitting that the right is trying to whip folks into a frenzy over #Gosnell the same day VA is trying to put safe abortion care out of reach." She's referring to so-called TRAP laws, which are regulations aimed at abortion clinics that have nothing to do with safety — say, the size of parking lots — to seek to drive them out of business, and which are expected to go forward in a vote today. According to Tara Murtha, a Philadelphia-based reporter who has been covering the Gosnell case from the start, in the aftermath of Pennsylvania's own TRAP laws, the state went from 22 free-standing clinics to 13. As Murtha puts it, "The bottom line is that politicizing abortion led to Gosnell. Their answer? Politicize it more."

After all, the question is not just why the state failed to respond to the complaints of women and advocates who visited the clinic, although that matters hugely. It's why women kept going there anyway: because they felt they had no alternative. Read this account from Jeff Deeney, a social worker from Philadelphia, who points out that the lack of public funding for abortion is a big factor leading desperate women to Gosnell: "It's worth noting for outsiders that Health Center #4 which serves the same neighborhood is the best in town, providing quality care for the uninsured poor. But Health Centers don't do abortions, and Medicaid, where a TANF mom's insurance coverage would come from, if she had any at all, doesn't pay for them. And for these women the cost of paying for an abortion out of pocket breaks the budget, leaving mom scrambling to make next month's rent or possibly wind up on the street." Cost is also how women often get past the legal gestational limit, as they struggle to save up enough money — and Gosnell's willingness to break the law was what made him their last chance. To everyone who thinks his case was a reason for more abortion restrictions: What he did was already illegal.
Carmon concludes: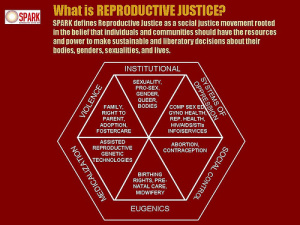 By all means, be up in arms about Kermit Gosnell. But blame existing policies and public indifference to low-income communities.
Making abortion more difficult to access will mean that there will be more horrible cases like Gosnell. This is something that reproductive justice advocates have been saying for a very long time.
It's not news. But it is what should be reported. For more reproductive justice issues, especially as they intersect with faith, you can keep reading here and here and here.
Images via Salon, LeftWingNutJob, & SPARK.