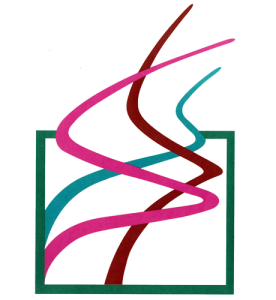 In 1993, I had just finished college and was starting graduate school in theology when I heard about the Re-Imagining Conference.  I wasn't exactly sure what was happening there, but it quickly became apparent that it was the gravitational center of feminist theology that fall. Many of the most respected feminist, womanist, and mujerista theologians I had been reading and was just getting to know had spoken there.
Mercy Amba Oduyoye! Susan Brooks Thistlethwaite! Delores S. Williams! Barbara Lundblad! Ada Maria Isasi-Diaz! Jacquelyn Grant!
It was like the books on my shelf were coming to life and meeting in Minnesota and I could only imagine what it was like.
Some of the controversies that followed seeped into the classrooms, articles, books, and conversations that surrounded me and all those doing feminist theology in the coming years. At the time, I was actually surprised that so much backlash came because women spoke about and to the divine feminine in public, robustly criticized atonement theory, and gave voice to the many critiques of Christianity that were new and oh-so exciting to me as a young scholar.
I'm even more surprised that even today, more than a quarter of a century later, these things remain controversial for some people.
The critical and constructive work that shaped that gathering has only grown over time, and now finds expression in the Re-Imagining Community. A refreshed and reinvigorated website serves as a central point for information, resources, publications, events, and opportunities.
Here's a brief description:
"We are an ecumenical, radical, Christian movement. Together we pursue creative and relevant ways of understanding Womanist, Feminist, Mujerista, and Asian Feminist theologies, opening space for dialogue with the church, diverse religious communities, and the world. We are impassioned to participate in Re-Imagining by our love and search for God, justice, and a challenging, empowering, and inclusive church."
There are archives and papers, resources and links, and even audio files from conferences including the one in 1993 as well as gatherings convened in the wake of the backlash and controversies that followed some of the leaders and participants for years to come. So if you, like me, weren't there, you can listen in and hear just what all the fuss was about.
Work like this remains important. We now have a president who brags about sexually assaulting women and an astonishing number of voters willing to accept that. We have a vice president who wants to legitimize child abuse through conversion therapy in the name of religious freedom. We have elected leaders who do not think women should have access to a full range of healthcare, including reproductive healthcare. We have governors and legislatures who want to enshrine a narrowly defined version of Christian privilege in ways that marginalize women and gender nonconforming people.
As long as religion is still being used to advocate for oppression, we must continue to Re-Imagine Community in ways that embody faith-filled gender justice.
I commend this community and its rich web of resources to you.
Image via Re-Imagining Community.