"If you could have me read one article, what would it be? … Basically, what do you know that I should know?"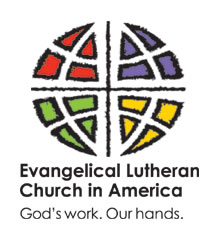 One article! One article? Well, that's the first challenge. Ask any college professor for one reading recommendation, and you're likely to get more than you bargained for. However, I know that the work of being a bishop in the Evangelical Lutheran Church in America leaves precious little time for theological reflection and academic reading. I appreciated your honesty about what the daily and weekly work of "bishoping" actually looks like for you in the church today when we met a few weeks ago. Human resource management and conflict mediation probably consumes more of your time than indulgent theological study these days. It is obviously important work, but in some ways it represents a loss for the theological vitality of our ecclesial leaders.
I'm glad that you told me you're already reading or have read Deanna Thompson's book Crossing the Divide: Luther, Feminism & the Cross, and the work that Marit Trelstad edited in Cross Examinations: Readings on the Meaning of the Cross Today. I appreciate that you've started working through some of the pieces in our Transformative Lutheran Theologies: Feminist, Womanist, and Mujerista Perspectives volume, edited by Mary Streufert. Those books and chapters in them would have been exactly where I suggest that a bishop serving this church start.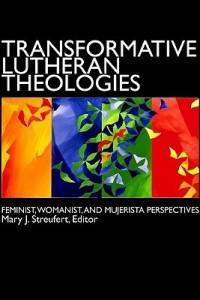 And so the challenge of what to suggest you read next remains.
I could offer a shameless plug of my own slim volume Feminism and Christianity: Questions & Answers in the Third Wave, especially part two which focuses on Christian questions of feminism, starting with "Why should Christians care about feminism?" I did write it for precisely folks like you who are doing and living the work of the church, maybe people who've lost interest in or never understood the importance of feminism. And it's brief, I promise. You can even get it on Kindle …!
But that's a little self-promoting, isn't it? I apologize. So I think of the creative and interesting theological work happening online, in what we call the blogosphere. And not just my own feminismxianity blog … but others here at Patheos including Femmevangelical, Irreverin, and Coming Out Christian. There's great work happening over at Feminism and Religion, and at the Feminist Studies in Religion blog too.
Hold on, though. I can't just have you reading primarily white women, even though the synod and church you serve is predominantly white. I want you to read things by Anthea Butler and Melissa Harris-Perry and Monica Coleman and certainly Delores S. Williams and Alice Walker.
Of course, after you read Mary Lowe's chapter on queering Lutheran theology in the Transformative Lutheran Theologies volume, you should look at Patrick Cheng's book Radical Love: An Introduction to Queer Theology.
But I don't even think that you should only read theology and only read Christian authors. If you haven't yet encountered the work of Eboo Patel and the Interfaith Youth Core, now is definitely the time. First year students where I teach will all be reading his memoir Acts of Faith in the fall, as we begin to think as a community about interreligious cooperation as a defining issue for life in the 21st century. I'm finally getting around to reading his more recent book Sacred Ground: Pluralism, Prejudice, and the Promise of America this summer. Interfaith cooperation is the only way that we will find a way to live together, advance the common good, and alleviate mounting local and global conflicts in the decades to come, and as a faith leader, you are primed to serve your synod in figuring out how to do that responsibly.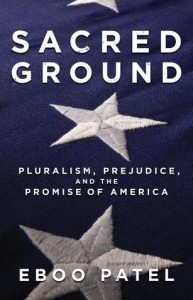 So I want to apologize to you, Bishop, because I just can't recommend an article for you to read.
What do I know that you should know? I know that our church is stronger when leaders like you ask questions like "what should I be reading next?" I know too that there isn't just one author, one voice, one perspective that you need to read. I know that you need to listen broadly to women of color, our queer neighbors, our nonChristian and even nonreligious friends in order to figure out what role the Lutheran tradition plays in equipping people to live meaningful lives of service to others in a complicated and messy world.
I also know that you should be online as much as you are in people's homes and lives. Because that too is where the faithful live and work and struggle. So much creative, constructive, honest, and challenging writing and thinking is going on here today, and I think you should follow some of these hyperlinks (they are the new footnotes!) and even get into the thick of Twitter as one more way to engage the messy world that social media is reflecting.
The ELCA website on interreligious relations quotes Romans 12:18 saying "If it is possible, as far as it depends on you, live at peace with everyone." It then goes on to say:
"We reside as Lutheran Christians in a rich pluralistic world where people maintain sometimes conflicting opinions, moral standards, social perspectives, political allegiances, and religious fidelities."
And in the spirit of Martin Luther himself who embraced doubt and struggle, the anfechtung that is life lived in relationship with God and in community with other saints and sinners, I confess that I just don't have an answer for you.
I cannot recommend just one article for you to read.
Hoping for forgiveness and looking forward to conversation,
Caryn