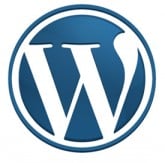 The top three most viewed posts here at feminismxianity in May 2013 were:
Macklemore's Theology of Same Love
I wondered if the immense popularity of the Macklemore piece had to do with what I called "the Minnesota effect," with the upper-midwestern state's vote to approve same-sex marriage in May.  Or, folks just like Macklemore?  Anyway, my post on A Blog of Our Own was in response to the upcoming "feminist week" over at Theoblogy.  It will be interesting to see what that week brings, starting on Monday.
Stay tuned!