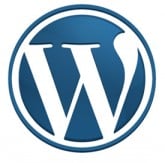 The most viewed posts here at feminismxianity in June 2013 certainly point to what some of the big news of the summer has been so far:
Macklemore's Theology of Same Love

Red Logo Resistance: Homonationalism and the HRC
Others rounding out the top ten include four other posts having to do with gay and lesbian rights, the Supreme Court, and pride month related news.  I also love the fact that a fairly decent bible study on homosexuality started happening in the comments on this post on the two Supreme Court rulings related to marriage equality.  If you've missed any of this, please check it out!