Today is Reformation Day, when Lutherans mark a moment when the good Dr. Martin Luther himself posted his Ninety-Five Theses, "A Disputation on the Power and Efficacy of Indulgences," on the door at Wittenberg in 1517.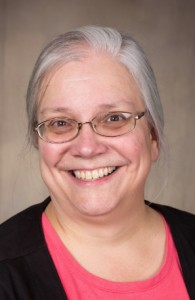 At Wartburg College in Waverly, Iowa, they are marking a new era in Lutheran studies and the college's commitment to this heritage and their mission:
Wartburg College will bestow a new distinguished chair during a Reformation Day celebration Thursday, Oct. 31.

The Mike and Marge McCoy Family Distinguished Chair in Lutheran Heritage and Mission will be bestowed upon the Rev. Dr. Kathryn Kleinhans, professor of religion, at 11:30 a.m. in the Wartburg Chapel. …

The chair was made possible by the largest outright, non-estate gift to the college — a $2 million donation from Mike and Marge McCoy of Ellison Bay, Wis., who also will be honored. The McCoys are parents of two Wartburg graduates. He is a former executive vice president and chief financial officer of Hormel Foods.

Kleinhans, a pastor of the Evangelical Lutheran Church in America, is a highly respected scholar with expertise on the theology of Martin Luther and the Lutheran Confessions. She has taught at Wartburg since 1993.

The distinguished endowed chair — the second at Wartburg — is intended to support the four pillars of the college's mission — leadership, service, faith and learning — and strengthen its commitment to vocation.
I first met Kit nearly twenty years ago when I was a fledgling graduate student entering the professional world of academia and learning the landscape of Lutheran higher education and women doing theology. Our paths have happily continued to criss-cross over the years … I remember being truly delighted when Kit sent me a handwritten congratulatory note after I was selected to be a postdoctoral fellow in the
Lilly Fellows Program in Humanities in the Arts
. It was the kind of flushed happiness that comes when someone who does what you want to do welcomes you into the fold. We now share space between the covers of a book on
Transformative Lutheran Theologies
, and are currently collaborating as part of the
Scholarly Resources Project
of the
Network for Vocation in Undergraduate Education
.
With Kit's installation today as the McCoy Family Chair, the mission of Wartburg College is in great hands, as it has been for twenty years.
Author note: 'Honorable Mention' is a recurring feature on this blog … a quick mention/shout-out to someone or something worth noting.