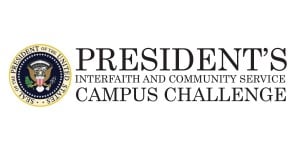 This weekend I'm travelling to Washington, D.C., to attend The President's Interfaith and Community Service Campus Challenge, along with the preceding convening of the Vanguard Interfaith Campus Network.  The Interfaith Youth Core is the connection point here, working with colleges and universities around the country on integrating interreligious cooperation, interfaith dialogue, community service, and work for justice into curricular efforts as well as co-curricular experiences for students. I'll be speaking on two panels about several of the initiatives taking place in the Illinois College community as a result of our partnership with IFYC, and look forward to hearing from colleagues at other institutions about their successes as we continue strengthening our programs on my campus.
Here is a round-up of posts I've written in recent years about various interfaith issues:
Talking Interfaith Studies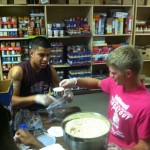 Food & Faith, Diversity & Service
On Christian Privilege and Being An Atheist Ally
Another Way Forward: Secular Students & A Lutheran College
Interfaith Action: Faiths Against Hate
Enjoy reading.  And I'll be tweeting from the conference and events @feminismxianity … find me there!