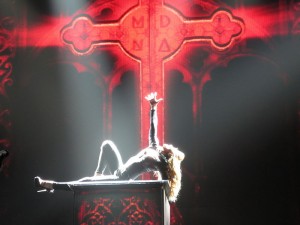 It's the week of year-in-review lists and posts, so I thought I'd see what the top five posts from my Patheos year have been.
They are a pretty decent indication of hot topics from 2015, and a fair representation of the kinds of things I like to blog about:
Must Interfaith Solidarity Cost a Woman Her Job?
I also noticed that a few older posts from 2014 and 2013 are included in my top ten most viewed pages of this year, including:
Racism, Sexism, and the Holiday Classics

"It Is Time." Terry Tempest Williams' Open Letter to LDS Leaders
If you happen to have missed any of these exciting pieces (and some of the *interesting* chatter in the comments, please do take a look.
I'm looking forward to all there will be to write about in the new year!