One of the reasons I write this every week is to have a record of events I can look back on later in the year or next year if I'm reading it then.
Also I start too many projects and never finish them, so I am motivated to keep doing it.
I really have no idea if anyone reads this or not, but if you do you can learn what happen…
Last Week In Life: May 3, 2021- May 9, 2021
FEAST DAYS ,HOLIDAYS AND LAST WEEK IN HISTORY
Mon May 3, 2021
Saints Philip and James, Apostles – Feast
1632 – Catherine of St. Augustine, French-Canadian nurse and saint, founded the Hôtel-Dieu de Québec is born. (d. 1668)
1715 – A total solar eclipse was visible across northern Europe, and northern Asia, as predicted by Edmond Halley to within 4 minutes accuracy.
1791 – The Constitution of May 3 (the first modern constitution in Europe) is proclaimed by the Sejm of Polish–Lithuanian Commonwealth.
1802 – Washington, D.C. is incorporated as a city after Congress abolishes the Board of Commissioners, the District's founding government. The "City of Washington" is given a mayor-council form of government.
1896 – Dodie Smith, English author and playwright is born. (d. 1990)
1903 – Bing Crosby, American singer and actor is born. (d. 1977)
1934 – Frankie Valli, American singer and actor is born.
2007 – The 3-year-old British girl Madeleine McCann disappears in Praia da Luz, Portugal, starting "the most heavily reported missing-person case in modern history".
Tuesday May 4, 2021
Star Wars Day (International observance)
Anti-Bullying Day (United Nations)
Wednesday May 5, 2021
Thursday May 6, 2021
Friday May 7, 2021
Military Spouse Appreciation Day
Saturday May 8 2021
Sunday May 9, 2021
Last Week's SPECTACULAR STORY OF WEEK
Blessed Carlo Acutis (3 May 1991 – 12 October 2006: Aged 15)
Beatification Saturday, October 10 at 4 P.M, Papal Basilica of St. Francis of Assisi by Pope Francis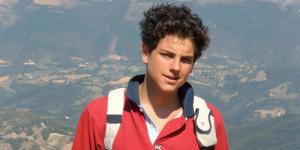 Young Carlo is Acutis, was born on May 3, 1991, would have been 30 years old this year.
Young Carlo is one of the newest Blesseds in the church.
Young Carlo is the first millennial to be beatified by Catholic Church.
Young Carlo was passionate about Computers.
Young Carlo was passionate about the Eucharist.
Young Carlo was inspired by blessed James Alberione (April 4, 1884 – November 26, 1971)the founder of the Society of St. Paul, and of the Daughters of St. Paul to use the media to to evangelize and proclaim the Gospel.
So the result of all 3 ingredients led him to create a website listing all Eucharistic miracles in the history of the church.
Like some other young saints contracted a form of cancer which led to his death.
His wise words of life.
"Do not be afraid because with the Incarnation of Jesus, death becomes life, and there's no need to escape:
in eternal life, something extraordinary awaits us."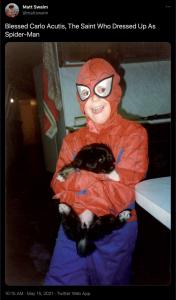 Blessed Carlo Acutis' 30th birthday celebrated by parishes across world (catholicnewsagency.com)
A new Catholic youth center named after Carlo Acutis opened in Reggio Calabria at the Holy Family parish in Palmi.

The oratory, which includes a soccer field, was inaugurated with a ribbon-cutting and blessing by Bishop Francesco Milito, who quoted St. John Bosco in his speech.

"In an oratory, three things can never be lacking: the sports field, the theater, and the church," he said.
Wise Words Indeed.
Last Week's News of the World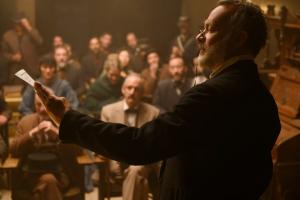 Because It's Important to Now What's Happening in the World
I usually write something a little longer and substantial. But I've been working on another project but needed to put out something for the Last Week in Life. So here is briefly what is happening the world. A lot of interesting things. Click on the link to read more.
Survivor of subway crash reflects on decision to change cars (apnews.com)
A decision to change cars to get closer to a station exit may have saved Erik Bravo, a 34-year-old financial adviser who survived the collapse of an elevated line in Mexico City's subway system that killed 25 people and injured around 80.
Nature at its craziest: Trillions of cicadas about to emerge (apnews.com)
Sifting through a shovel load of dirt in a suburban backyard, Michael Raupp and Paula Shrewsbury find their quarry: a cicada nymph.

And then another. And another. And four more.

In maybe a third of a square foot of dirt, the University of Maryland entomologists find at least seven cicadas — a rate just shy of a million per acre. A nearby yard yielded a rate closer to 1.5 million.

And there's much more afoot. Trillions of the red-eyed black bugs are coming, scientists say.

When the entire brood emerges, backyards can look like undulating waves, and the bug chorus is lawnmower loud.
Bill and Melinda Gates divorce could shake up philanthropy (apnews.com)
As much as Bill and Melinda Gates might want to keep their pending divorce private, the split between the billionaire co-founders of the world's largest private foundation is sure to have very public consequences, with the breakup having already sent a wave of anxious uncertainty through the worlds of philanthropy and community health.

The Bill and Melinda Gates Foundation, with an endowment of nearly $50 billion, donates about $5 billion annually to causes around the world. Last year, it donated $1 billion to combat COVID-19 through the administering of vaccines.
Chauvin's lawyer seeks new trial, hearing to impeach verdict (apnews.com)
The defense attorney for the former Minneapolis police officer convicted of killing George Floyd has requested a new trial, saying the court abused its discretion, and he wants a hearing to have the verdict impeached because of what he says is jury misconduct, according to a court document filed Tuesday.

Derek Chauvin, who is white, was convicted last month of second-degree unintentional murder, third-degree murder and second-degree manslaughter in the May 25 death of Floyd. Evidence at trial showed Chauvin pressed his knee against Floyd's neck for 9 1/2 minutes as the Black man said he couldn't breathe and went motionless.
Biden's National Day of Prayer proclamation lacks mention of God (catholicnewsagency.com)
US President Joe Biden issued on Wednesday the annual proclamation of a National Day of Prayer, without mentioning any deity in it.

The May 5 statement says that "throughout our history, Americans of many religions and belief systems have turned to prayer for strength, hope, and guidance. Prayer has nourished countless souls and powered moral movements — including essential fights against racial injustice, child labor, and infringement on the rights of disabled Americans."
Wine that went to space for sale with $1 million price tag (apnews.com)
The wine is out of this world. The price is appropriately stratospheric.

Christie's said Tuesday it is selling a bottle of French wine that spent more than a year in orbit aboard the International Space Station. The auction house thinks a wine connoisseur might pay as much as $1 million to own it.

The Pétrus 2000 is one of 12 bottles sent into space in November 2019 by researchers exploring the potential for extraterrestrial agriculture. It returned 14 months later subtly altered, according to wine experts who sampled it at a tasting in France.

Tim Tiptree, international director of Christie's wine and spirits department, said the space-aged wine was "matured in a unique environment" of near zero-gravity aboard the space station.

The trip turned a $10,000-a-bottle wine known for its complexity, silky, ripe tannins and flavors of black cherry, cigar box and leather into a scientific novelty — and still a fine bottle of wine, Tiptree said.
Archbishop Cordileone after stabbing of Asian women: "we must stop hating one another" (catholicnewsagency.com)
Most Reverend Salvatore Cordileone, Archbishop of San Francisco, called on local Catholics to "engage in prayer, adoration and fasting for an end to violence and hatred," after two Asian women were stabbed at a bus stop in downtown San Francisco on Tuesday at around 5:00 pm.

In a statement released to CNA, Archbishop Cordileone wrote, "It happened again. This time, two Asian women were stabbed on the streets of San Francisco in broad daylight. How can this be happening? Our beloved city is deteriorating. The Tenderloin is the center of homelessness and poverty. Solutions are going to require new and creative ideas, and a hard and honest look at some very painful realities."
Court to hear challenge to UK's Down syndrome abortion law in July (catholicnewsagency.com)
The High Court in London will hear a landmark case in July challenging the U.K. government over a law allowing abortion up to birth for Down syndrome.
States continue 'unprecedented' surge of pro-life bills (catholicnewsagency.com)
A multitude of pro-life bills passed through state legislatures last week, creating new protections for the unborn around the country.
USCCB applauds Biden for raising limit on refugee admissions (catholicnewsagency.com)
The U.S. Conference of Catholic Bishops on Tuesday praised the Biden Administration for its decision to raise the refugee ceiling.

"As a nation of immigrants, we have a moral obligation to help our brothers and sisters around the world who are in need. The updated refugee admissions cap is a step in the right direction to help those who need it most," said Bishop Mario Dorsonville, auxiliary bishop of the Archdiocese of Washington and chair of the USCCB's migration committee, in a statement on Tuesday.
What's in a name, you ask? Surely not "vowels" in the case of a newborn boy from Carmen, Cotabato who was given an unusual name that is difficult to pronounce and spell.
Interviewed in Mark Salazar's report on "24 Oras," the child's grandfather, Raugyl Ferolin Estrera, decided to name the baby boy as Ghlynnyl Hylhyr Yzzyghyl Mampuan Buscato.
Even the personnel who processed the baby's birth certificate had to reprint the document because they committed errors in spelling his name, Estrera shared.

POPE FRANCIS'S FAMOUS LAST WEEK'S WORDS
To Cardinal Oswald Gracias
Archbishop of Bombay
President of the Catholic Bishops' Conference of India
At this time when so many in India are suffering as a result of the present health emergency, I am writing to convey my heartfelt solidarity and spiritual closeness to all the Indian people, together with the assurance of my prayers that God will grant healing and consolation to everyone affected by this grave pandemic.
My thoughts go above all to the sick and their families, to those who care for them, and in particular to those who are mourning the loss of their loved ones. I think too of the many doctors, nurses, hospital workers, ambulance drivers and those working tirelessly to respond to the immediate needs of their brothers and sisters. With deep appreciation I invoke upon all of them God's gifts of perseverance, strength and peace.
In a particular way, I am united to the Catholic community in your country, with gratitude for its works of charity and fraternal solidarity carried out in the service of all; I think especially of the generosity shown by so many committed young people. I join you in commending to the Lord's infinite mercy the faithful who have lost their lives, not least the great numbers of priests and men and women religious. In these days of immense grief, may we all be consoled in the hope born of Easter and our unshakeable faith in Christ's promise of resurrection and new life. To all I send my blessing.
Rome, from Saint John Lateran, 6 May 2021
FRANCISCUS
Message of the Holy Father to the Archbishop of Bombay on the Covid-19 health emergency in India (vatican.va)
There is only one great call, one great call in the Gospel, and it is that of following Jesus on the way of love. This is the summit and it is the center of everything. In this sense, charity and contemplation are synonymous, they say the same thing. Saint John of the Cross believed that a small act of pure love is more useful to the Church than all the other works combined. What is born of prayer and not from the presumption of our ego, what is purified by humility, even if it is a hidden and silent act of love, is the greatest miracle that a Christian can perform.
And this is the path of contemplative prayer: I look at Him and He looks at me. It is that act of love in silent dialogue with Jesus that does so much good for the Church. Thank you.
Contemplative Action-America Magazine
BLOG/ARTICLES POSTS OF THE WEEK

There are many different kinds of breakfast, and all of them are delicious. Continental breakfast is classy. Full English breakfast is greasy and satisfying, and an American farmer's breakfast is even more so. Pancakes and waffles are dessert cleverly disguised as a meal, to say nothing of muffins and doughnuts. Children's cereal is an innocent treat. The French have Cafe au lait and croissants. The Dutch sprinkle chocolate jimmies on everything. Russians have sausage and buckwheat kasha. The Japanese enjoy a nice piece of fresh fish and a soup made of MSG. The Spanish eat fried dough with cinnamon and cholate. The Chinese eat fried dough with salt, soymilk and scallion cakes. Breakfast is so good that on special occasions, people will make their culture's version of an enormous decadent breakfast for dinner just for the fun of it. – Mary Pezzulo, Traditionalists, Breakfast, and the Beatific Vision

Mark Wilson over at The Catholic Bard at Patheos, has assembled for your enjoyment, a virtual buffet of Star Wars related videos to amuse those in whom the Geekdom lives loudly. The Starwars references brought back pleasant memories of 2019 and the most recent movie my family as a family has seen. It was (you guessed it), the last Star Wars movie.
-Sherry Antonetti ,Patheos Celebrates Starwars, May the 4th be With You (May 4, 2021) Chocolate For Your Brain @Patheos Catholic
Pondering Podcasts OF THE WEEK

12 Mystery Podcasts Guaranteed to Tingle Your Spine (makeuseof.com)
If you love mysteries, you'll love these fascinating podcasts. Here are the best mystery podcasts you can listen to right now.
Book Em, Dano on your reading list
Because He's Jeff Goldblum: The Movies, Memes, and Meaning of Hollywood's Most Enigmatic Actor Hardcover – May 4, 2021 by Travis M. Andrews (Author)
Project Hail Mary: A Novel Kindle Edition by Andy Weir
New
Tune

s

In
The Jukebox Baby
Informative, Funny, Unique and Vibrant Videos

OF THE WEEK

This Week on

MYS153: Nostradamus is one of the most famous seers of the last millennium and his prophecies are often applied to all sorts of past, current, and future events. Jimmy Akin and Dom Bettinelli delve into who Nostradamus was, what secret techniques he used, and whether he could really tell the future.

WATCH IT!

Tuesday, May 4

– – Star Wars: The Bad Batch: Season 1 (2021) Disney+

The Secret of Skinwalker Ranch: Season 2, 10 p.m., History Channel

Wednesday, May 5

– – The Sons of Sam: A Descent into Darkness: Limited Series (2021) Netflix

– – Kids Say the Darndest Things: Season 2 (2021) 8 p.m., CBS

Friday, May 7

– – Jupiter's Legacy: Season 1 (2021) Netflix

– – Monster (2019) Netflix [movie]

– – Milestone (Meel Patthar) (2021) Netflix [movie]

Saturday, May 8

Super Me, Netflix [movie]
Literally Their Last Week in Life

Tawny Kitaen

Piffy Quality Quotes

of the Week

As the birth rate plummets be prepared for lots of old people with no one to look after them.

Still getting replies about me being a shitty Catholic. And now I'm getting replies from non Catholics telling me being Catholic is sinful… like. Can we stop this mess today?

Sarah Cecilia @TheNorseEmpress4:04 PM · May 8, 2021·Twitter for iPhone

Speaking as a shitty Catholic myself, I want to assure you that you are one as well and that is the best thing to be. God wants our dependence, not our dependability. Non-Shitty Catholics do not lack sin, they lack awareness.

Fr. Joseph Krupp

@Joeinblack Replying to

@TheNorseEmpress