A new month. A new chance to see new stuff on the big or little screen.
To help you out, here is a list of some potential things to see.
All Descriptions taken from Rotten Tomatoes, IMDB, or Movie Insider
Monday, Nov. 1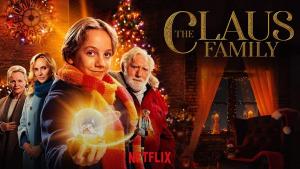 Wednesday, Nov. 3

86% The Harder They Fall (2021) Netflix [movie]

Friday, Nov. 5
Animaniacs: Season 2 (2021) Hulu
Dickinson: Season 3 (2021) Apple TV+
Finch (2021) Apple TV+
The Electrical Life of Louis Wain (2021) Amazon Prime Video
Tuesday, Nov. 9
Swap Shop: Season 1, Netflix
When the "Swap Shop" radio show shares the scoop on sweet deals, collectors of cars, comics, creepy clown statues and more listen with ears wide open.
Dear Rider, 9 p.m., HBO
A celebration of the life and vision of Jake Burton Carpenter, the pioneer who propelled the sport of snowboarding into a global and cultural phenomenon.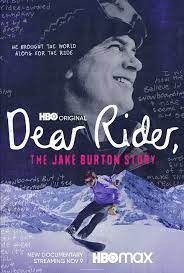 Great Escapes with Morgan Freeman: Season 1, 10 p.m., History Channel
Great Escapes with Morgan Freeman is an eight-part series from The HISTORY® Channel hosted and executive produced by Morgan Freeman. The five-time Academy Award nominee and one-time Academy Award-winning actor has appeared in hundreds of films and television roles. One of his most famous and beloved performances was in Shawshank Redemption, a film focusing on the exploits of a group of inmates inside the fictional Shawshank State Penitentiary.
In the series, Morgan will explore real-life prison breaks that have captured the attention of the public. It's an up close and personal view of what the prisoners are faced with in executing their break outs. Famous escapes from Alcatraz, Dannemora, Pittsburgh State Penitentiary and other locations are recreated with actors playing KEY roles and interviews from some of the prisoners themselves, their families, their cell mates and from the guards and prison employees that tried to prevent the escapes. Along with the interviews and recreations, the series will utilizeS new software technology called Unreal Engine to recreate—with great verisimilitude—the prisons themselves.
Wednesday, Nov. 10
Clifford the Big Red Dog, Paramount+
Adapted from the celebrated 1929 novel of the same name by Nella Larsen, PASSING tells the story of two Black women, Irene Redfield (Tessa Thompson) and Clare Kendry (Academy Award nominee Ruth Negga), who can "pass" as white but choose to live on opposite sides of the color line during the height of the Harlem Renaissance in late 1920s New York. After a chance encounter reunites the former childhood friends one summer afternoon, Irene reluctantly allows Clare into her home, where she ingratiates herself to Irene's husband (André Holland) and family, and soon her larger social circle as well. As their lives become more deeply intertwined, Irene finds her once-steady existence upended by Clare, and PASSING becomes a riveting examination of obsession, repression and the lies people tell themselves and others to protect their carefully constructed realities. Watch Passing, only on Netflix:
Friday, Nov. 12
The Shrink Next Door: Season 1 (2021) Apple TV+
How a seemingly normal dynamic between a charming psychiatrist and a longtime patient morphs into an exploitative relationship filled with manipulation, power grabs, and dysfunction.
Red Notice (2021) Netflix
Home Sweet Home Alone, Disney+ [movie]

More on Disney + including
Ciao Alberto, Disney+
Olaf Presents, Disney+
Under the Helmet: The Legacy of Boba Fett, Disney+
The World According to Jeff Goldblum: Season 2, Disney+
Marvel Studios' 2021 Disney+ Day Special, Discovery+
And over on Apple TV + you can catch…
Snoopy In Space: Season 2, Apple TV+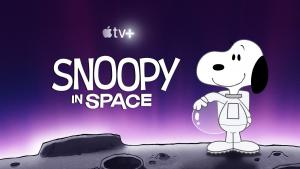 Saturday, Nov. 13
Carol Baskin's Cage Fight, Discovery+
Blade Runner: Black Lotus, midnight, Adult Swim

Sunday, Nov. 14
Yellowjackets: Season 1 (2021) 10 p.m., Showtime
Yellowjackets tells the narrative of a team of wildly talented high school girls soccer players who become the survivors of a plane crash deep in the Ontario wilderness. The series chronicles their descent from a complicated but thriving team to warring, cannibalistic clans, while also tracking the lives they have attempted to piece back together nearly 25 years later.
Tuesday, Nov. 16
Johnny Test's Ultimate Meatloaf Quest, Netflix
Join Johnny and Dukey on an epic interactive quest to find the perfect meatloaf — and save themselves from eating Dad's gross "garbage loaf" for dinner.
The Flash: Season 8, 8 p.m., The CW
Wednesday, Nov. 17
Tiger King 2, Netflix
There are just too many individual titles to list for Netflix, so click on here if you are curious about what is coming both new and old.
What's Coming to Netflix in November 2021 – What's on Netflix (whats-on-netflix.com)
Thursday, Nov. 18
Star Trek: Discovery: Season 4, Paramount+
Friday, Nov. 19

93% King Richard (2021) HBO Max
Candy Coated Christmas, Discovery+ [movie]
Harriet The Spy: Season 1, Apple TV+
Everybody Loves Natti: Season 1, Amazon Prime Video
The Wheel of Time: Season 1, Amazon Prime Video

Called to the city to stop an imminent terrorist bombing, soldier J.J. (Hawke) desperately seeks news of his imprisoned rebel brother, Justin (also Hawke), who holds knowledge that could thwart the attack. Navigating the capital's darkened streets, J.J. races to a series of ominous encounters, hoping to keep the Vatican from being blown to bits.
Tuesday, Nov. 23
Masters of the Universe: Revelation Part 2, Netflix
Wednesday, Nov. 24
Hawkeye: Season 1 (2021) Disney+
Hanna: Season 2, Amazon Prime Video
A Boy Called Christmas, Netflix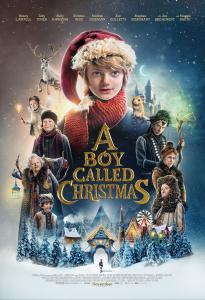 Saved By the Bell: Season 2, Peacock
Dragons Rescue Riders: Heroes of the Sky, Peacock
Viking twins Dak and Leyla, who were rescued and raised by dragons, growing up learning to speak their language, defend and protect other dragons on exciting adventures around their home of Huttsgalor.
Resident Evil: Welcome to Raccoon City
Once the booming home of pharmaceutical giant Umbrella Corporation, Raccoon City is now a dying Midwestern town. The company's exodus left the city a wasteland…with great evil brewing below the surface. When that evil is unleashed, a group of survivors must work together to uncover the truth behind Umbrella and make it through the night.
House of Gucci
House of Gucci is inspired by the shocking true story of the family empire behind the Italian fashion house of Gucci. Spanning three decades of love, betrayal, decadence, revenge, and ultimately murder, we see what a name means, what it's worth, and how far a family will go for control.
National Champions
A star quarterback ignites a players strike hours before the biggest game of the year in order to fight for fair compensation, equality and respect for the student-athletes who put their bodies and health on the line for their schools.
The Unforgivable
Released from prison after serving a sentence for a violent crime, Ruth (Sandra Bullock) re-enters a society that refuses to forgive her past and her only hope for redemption is finding the estranged younger sister she was forced to leave behind.
The Shuroo Process
When a NYC journalist, frustrated with a failing publishing world and a dismal romantic life, becomes infatuated with a charismatic guru, she begins a journey of self-improvement. But as the old saying goes, "beware of false prophets.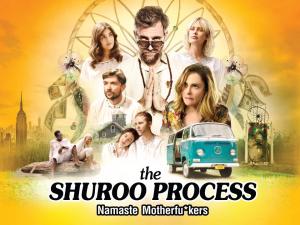 Bruised
A disgraced MMA fighter (Berry) finds redemption in the cage and the courage to face her demons when the son she gave up as an infant unexpectedly reenters her life.
Robin Robin
When her egg rolls into a rubbish dump, Robin is raised by a family of mice, but as she grows up her differences become clear. In Aardman's beautiful tale, Robin sets off to prove that she can be a really good mouse—but ends up discovering who she really is.
Thursday, Nov. 25
The Beatles: Get Back: Miniseries (2021) Disney+
Documentary about the music group The Beatles featuring in-studio footage that was shot in early 1969 for the 1970 feature film 'Let It Be.'
Super Crooks: Season 1, Netflix
Johnny Bolt recruits a group of ragtag supervillains for one last heist. Their target: A ruthless super-powered crime boss. What can go wrong?
Friday, Nov. 26
A Castle for Christmas, Netflix
To escape a scandal, a bestselling author journeys to Scotland, where she falls in love with a castle — and faces off with the grumpy duke who owns it.
Sunday, Nov. 28
Elves, Netflix
A Christmas vacation turns into a nightmare for a teenager and her family when they discover an ancient menace that stalks their island getaway.
Harry Potter: Hogwarts Tournament of Houses, tbd, TBS and Cartoon Network
Superfans of the "Harry Potter" franchise answer trivia questions about the intricately detailed universe; the winner of the competition earns the title of House Cup Champion.
The Waltons' Homecoming, 8 p.m., The CW
The CW has rounded out the cast for its original made-for-TV movie The Waltons' Homecoming. Ben Lawson (Firefly Lane) stars as patriarch John Walton Sr., joining previously announced Bellamy Young (Scandal) who stars as his wife Olivia, Logan Shroyer (This is Us) as John Boy and Richard Thomas, who originally starred as John Boy Walton in The Waltons series, as "The Narrator."

The Waltons' Homecoming marks the 50th anniversary of The Homecoming: A Christmas Story television movie, which aired December 19, 1971, and launched the long-running series The Waltons, created by Earl Hamner.
Monday, Nov. 29
14 Peaks: Nothing is Impossible, Netflix
Fearless Nepali mountaineer Nimsdai Purja embarks on a seemingly impossible quest to summit all 14 of the world's 8,000-meter peaks in seven months.
Tuesday, Nov. 30