Every month this year I have let you know what movies have come out or will be coming out that particular month.
So here is what is coming out this particular advent Christmas Season 2021.
Happy viewing.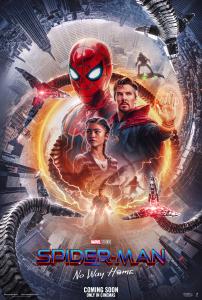 Wednesday, Dec. 1
Lost in Space: Season 3 (2021) Netflix
Zoey's Extraordinary Christmas (2021) The Roku Channel [movie]
Thursday, Dec. 2
Annie Live! (2021) 8 p.m., NBC [special]
Shaun The Sheep: The Flight Before Christmas Netflix
Diary of a Wimpy Kid Disney+
Monday, Dec. 6
David and the Elves, Netflix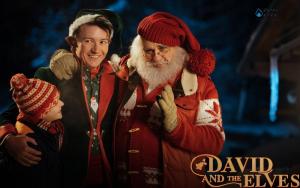 Being the Ricardos Amazon Studios Nationwide
West Side Story Nationwide
The Expanse: Season 6 (2021) Amazon Prime Video
Saturday, Dec. 11
The Real Charlie Chaplin (2021) 8 p.m., Showtime [movie]
Thursday, Dec. 16
Station Eleven: Season 1 (2021) HBO Max
Spider-Man: No Way Home Nationwide
The Witcher: Season 2 (2021) Netflix
Mother/Android (2021) Hulu [movie]
Nightmare Alley
Sunday, Dec. 19
1883: Season 1 (2021) Paramount+
Tuesday, Dec. 21
Jim Gaffigan: Comedy Monster, Netflix
Comedy icon Jim Gaffigan offers some thoughts on the hot mess that was 2021, as well as his takes on marching bands, billionaires in space and more.
Sing 2 Nationwide
The Matrix Resurrections Nationwide HBO Max
The King's Man Nationwide
Thursday, Dec. 23
Dragons: The Nine Realms: Season 1 (2021) Hulu
Encanto Disney+
The Book of Boba Fett [Series] Disney+
Cyrano NYC / LA
Cobra Kai: Season 4 (2021) Netflix
TV Premiere Dates 2021 << Rotten Tomatoes – Movie and TV News