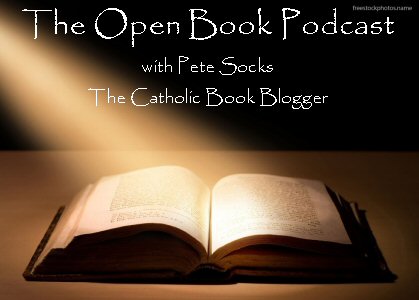 The Open Book Podcast Episode 001
Podcast: Download (Duration 38:39 – 35 MB)
Talking books with guest Katie Moore, publicist for Image Catholic Books.
Books Discussed in this Episode:
Titles I have reviewed
The American Catholic Almanac: A Daily Reader of Patriots, Saints, Rogues, and Ordinary People Who Changed the United States by Brian Burch and Emily Stimpson
Interview with author Emily Stimpson

My Battle Against Hitler: Faith, Truth, and Defiance in the Shadow of the Third Reich by Dietrich von Hildebrand, edited by John Henry Crosby
Interview with editor John Henry Crosby
Joy to the World: How Christ's Coming Changed Everything (and Still Does) by Scott Hahn
Interview with author Scott Hahn
Other titles discussed
Would you Baptize and Extraterrestrial? by Brother Guy Consolmagno, SJ and Father Paul R. Mueller, SJ
The Joy of the Gospel by Pope Francis
Have suggestions for the show? Would you like to have a certain author appear as a guest? Let me know! Please feel free to leave comments below.