In the Northern hemisphere, the leaves are starting to change. The nights are coming quicker and the temperatures kiss my skin with coolness. The season is changing and the call for inward reflection calls my name.
I think of this time as moving into places of quiet, to the places of going back over the year to see what has happened, what can now be seen, what can be harvested, and what has not grown.
Some of it is the noticing of where my priorities were — and were not.
Some of it is shifting into understanding that some things were not ready.
Some things need more time to rest before they can come into view.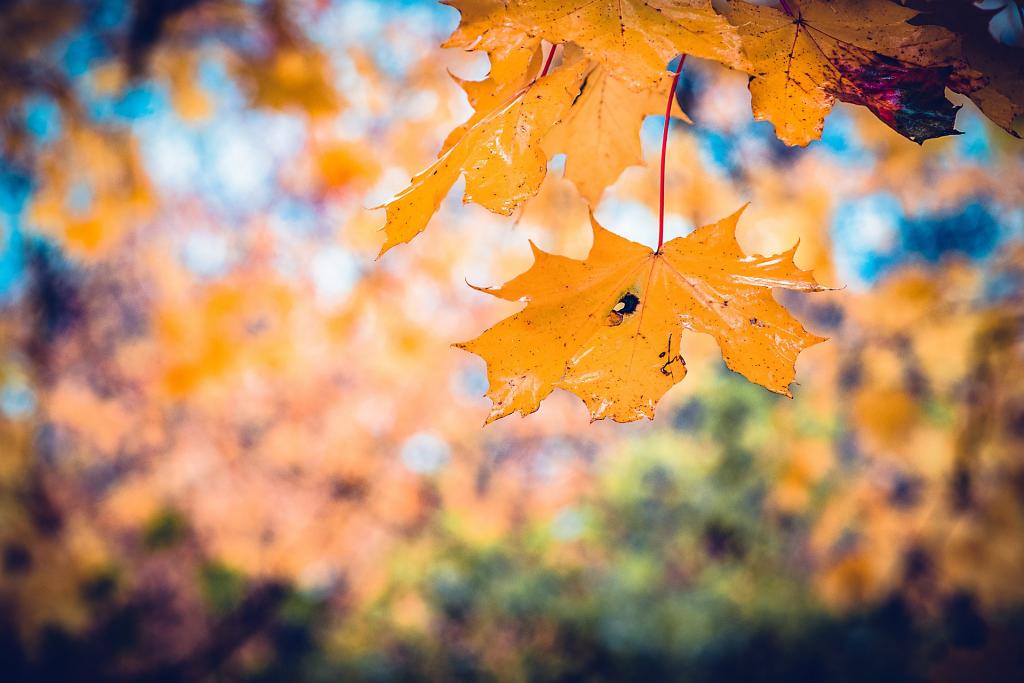 As Leaves Fall
The red and yellow are creeping around the edges of leaves, once green and vibrant, now dry and wrinkled. I see in these shifts the movement of time. I don't see this as loss, but timing.
Not all is growing all the time.
We are so often told a story that we need to be flourishing all the time, but nature reminds us otherwise. We are cycles like the moon. We are growth and death. We are moving away and toward.
We are brilliant and then brittle.
Perhaps this is a time when we can celebrate our growth and celebrate rest. We can sink into the permission that we don't need to be glorious all the time. There are times of fallow and disintegration, and these are not times of failure.
There are times of folding in and drawing in closer.
I pick up leaves that I knew as shade in the summer.
I collect the stories of time I spent well and create an altar of remembering. I whisper to each leave the moment they hold and held for me. I bring them into a pattern of falling and allowing. And in time, they will go back to the earth, to the place of composting and renewal.
All the things that were brilliant, all the things that didn't come to pass.
All the cycles that continue. Let them be a reminder, let them be a place of focus and celebration as we move into shorter days, sinking into the deep sigh that releases and restores.