Here is a Sunday school lesson or Bible study on the subject of perseverance.
Producing Perseverance
Romans 5:3-5 "We rejoice in our sufferings, knowing that suffering produces endurance, and endurance produces character, and character produces hope, and hope does not put us to shame, because God's love has been poured into our hearts through the Holy Spirit who has been given to us."
Perseverance is the state of persevering through difficulties, hardship, and having persistence, tenacity, being resolute and unyielding while pursuing or following a course of action and for the Christian, it is persevering in the faith despite the many obstacles. Apparently, suffering produces endurance and this endurance produces godly character and this character produces hope which will "not put us to shame" on the Day of Judgment.
How does suffering produce endurance?
Why would endurance help us to persevere?
How is it possible to "rejoice in our sufferings?"
Persevering with Alertness
Ephesians 6:17-19 "And take the helmet of salvation, and the sword of the Spirit, which is the word of God, praying at all times in the Spirit, with all prayer and supplication. To that end keep alert with all perseverance, making supplication for all the saints, and also for me, that words may be given to me in opening my mouth boldly to proclaim the mystery of the gospel."
Paul writes to the church at Ephesus to keep the armor of God on so that they can stay "alert with all perseverance" by "making supplication for all the saints" so that they will continue in the Word. The armor is needed every day to avoid the spiritual attacks that every believer will have to endure. If someone isn't enduring persecution or spiritual attacks then they are either not growing in holiness and being Jesus' witnesses or they aren't saved at all as Paul ensures us that "all who desire to live a godly life in Christ Jesus will be persecuted" (2nd Tim 3:3:12).  All means all!
Why is alertness important?
Why does Paul include "making supplication for the saints" necessary?
Does "praying at all times" help us persevere?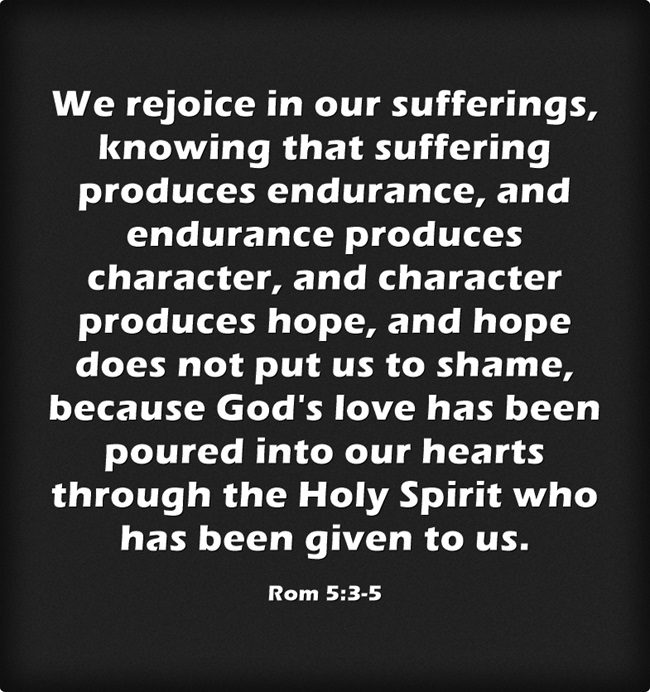 Guarded Perseverance
Second Timothy 1:11-12 "for which I was appointed a preacher and apostle and teacher, which is why I suffer as I do. But I am not ashamed, for I know whom I have believed, and I am convinced that he is able to guard until that Day what has been entrusted to me."
We know that Paul was appointed to be a preacher, teacher, and apostle to the gentiles and so he wrote confidently that he is not ashamed because he knows who he has believed and that belief has convinced or persuaded him that God is "able to guard until that Day" what God had entrusted to him. We too have been appointed by God to be placed in the Body of Christ the church but it may not be a teacher or a preacher but surely we're all appointed to be His witnesses (Matt 28:19-20). Every believer has been gifted with at least one gift to build up the Body of Christ and likely, more than one gift and these believers should also be convinced that God will guard what He has entrusted in us.
How does God guard us against or until that Day?
What "Day" is Paul writing about?
Are you ashamed of the gospel of Christ by your silence?
Why did Paul have to suffer?
The Completed End
Philippians 1:6 "And I am sure of this, that he who began a good work in you will bring it to completion at the day of Jesus Christ."
Paul was certain that He Who began His work in us will finish it and "bring it to completion at the day of Jesus Christ" which is what Paul writes about to the church at Ephesus, writing "In him you also, when you heard the word of truth, the gospel of your salvation, and believed in him, were sealed with the promised Holy Spirit, who is the guarantee of our inheritance until we acquire possession of it, to the praise of his glory" (Eph 1:13-14) and this is not much different from Jesus' words in John 5:24 where He says, "Truly, truly, I say to you, whoever hears my word and believes him who sent me has eternal life. He does not come into judgment, but has passed from death to life." This is why Paul could confidently write to the church at Rome and say "I am sure that neither death nor life, nor angels nor rulers, nor things present nor things to come, nor powers, nor height nor depth, nor anything else in all creation, will be able to separate us from the love of God in Christ Jesus our Lord" (Rom 8:38-39).
Why can nothing or no one separate us from God's love?
How does God complete this work in us?
Does God ever begin something that He doesn't finish?
Conclusion
I urge you in your study to look at all of the Bible verses and read them aloud in the class so that you can get the most out of this lesson on perseverance. It's not so much the perseverance of the saints as it is God preserving the saints as Jesus said in John 10:28-29 "I give them eternal life, and they will never perish, and no one will snatch them out of my hand" and also "My Father, who has given them to me, is greater than all, and no one is able to snatch them out of the Father's hand" and He says to all who come to Him "All that the Father gives me will come to me, and whoever comes to me I will never cast out" (John 6:37) as "this is the will of him who sent me, that I should lose nothing of all that he has given me, but raise it up on the last day" (John 6:39). That's what perseverance is all about; Him preserving us and not so much us persevering.
What part do we play in the perseverance of the saints?
What does it mean that no one is able to snatch them out of Jesus or the Father's hand?
What has changed in your understanding about perseverance in this study?
Article by Jack Wellman
Jack Wellman is Pastor of the Mulvane Brethren Church in Mulvane Kansas. Jack is also the Senior Writer at What Christians Want To Know whose mission is to equip, encourage, and energize Christians and to address questions about the believer's daily walk with God and the Bible. You can follow Jack on Google Plus or check out his book Teaching Children the Gospel available on Amazon.