Jesus said that "whoever does not receive the kingdom of God like a child shall not enter it" (Mark 10:15), so what does He mean by saying, "the kingdom of heaven belongs to such as these?"
A Gift
Children are a gift from God, no doubt about it, just as the psalmist wrote, "Behold, children are a heritage from the LORD, the fruit of the womb a reward" (Psalm 127:3). Just about any parent you ask will tell you their children are invaluable. Children are precious to God, and to us, but they're also refreshing honest, and often take things literally. One example from about 10 years ago proves my point. My friend lived next door to a neighbor whose wife would come over almost every day to talk to his wife. One morning, after the woman had only been talking for just a few minutes, my friend's son came up to his mom and asked, "Mommy…is she talking your leg off yet?" Ouch! Aren't most children brutally honest? That must have been embarrassing, but the lesson learned is we must watch what we say around children because they're bound to repeat it. And they tell the truth…even when it hurts, however they might do that without even realizing it.
Come to Jesus
When Jesus' disciples tried to prevent some small children from coming to Him, He was not happy and said, "Let the little children come to me and do not hinder them, for to such belongs the kingdom of heaven" (Matt 19:14). Jesus not only rebukes them for trying to keep them from coming to Him, but Jesus uses these little ones to prove a point, and that is that these very ones are to whom the kingdom of heaven belong. Why? Because children are humble, they are teachable, and they are pliable in the hands of the Potter, unlike adults who may become more cynical and become prideful over time. We know that God resists the proud, and will only extend His grace to the humble (James 4:6), so humility is a big factor in entering the kingdom. For example, all who come to faith in Christ must humble themselves and confess that they are sinners (1 John 1:8, 10), and that all of us fall infinitely short of God's glory (Rom 3:23), but a person that is full of pride generally won't bend the knee to confess their sins, or admit they need the Savior. A person who trusts in themselves cannot also trust in Christ. Jesus said, "Whoever is not with me is against me, and whoever does not gather with me scatters" (Matt 12:30), so if you have not trusted in Christ, you are still trusting in yourself, and that means, you are against Christ. Baptism is a good example of how we must humble ourselves. It's not easy to be baptized in public and admit to all who are there, that you are a sinner and need the Savior, Jesus Christ. Having a child-like humility might be why most believers find it easy to turn to Christ at a very young age, many as a child.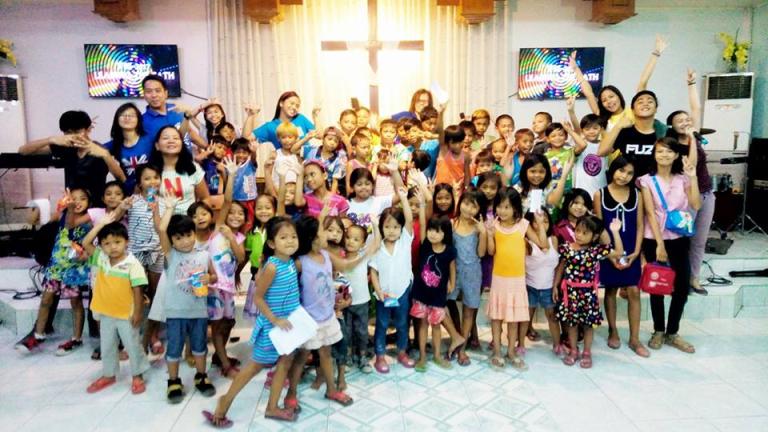 The Kingdom's Nature
One of my favorite verses is where Jesus calls "a little child to Himself and put him in the midst of them" (Matt. 18:2), and said to them, "unless you turn and become like children, you will never enter the kingdom of heaven. Whoever humbles himself like this child is the greatest in the kingdom of heaven" (Matt 18:3-4). Notice that there are some conditions to being "the greatest in the kingdom." He says, "unless you repent (change, turn around) and become like little children" (trusting, humble, meek, lowly, loving, forgiving), you will certainly not be the greatest in the kingdom of heaven, but Jesus gives us a warning about these little ones too, saying, "whoever causes one of these little ones who believe in me to sin, it would be better for him to have a great millstone fastened around his neck and to be drowned in the depth of the sea" (Matt 18:6), and to the Jew, the sea is symbolic of death.
Child-Like
Just after Jesus had been telling the disciples that He was about to go to Jerusalem and suffer and fall into the hands of men and be crucified, you'd think they would be asking Him about this, but what were they talking about? Who would be the greatest in the kingdom! Here was Jesus going up to die for ungodly, wicked sinners, who were enemies of God (Rom 5:6-10), including them (and us!), and they were talking…no, probably arguing, about who would be the greatest in the kingdom. Imagine Jesus' consternation over this! That's when "he sat down and called the twelve. And he said to them, "If anyone would be first, he must be last of all and servant of all." And he took a child and put him in the midst of them, and taking him in his arms, he said to them, "Whoever receives one such child in my name receives me, and whoever receives me, receives not me but him who sent me" (Mark 9:35-37). They were arguing about who would be the greatest in the kingdom, so Jesus told them that the very least would be greatest. Whoever wanted to be greatest would likely be the least. It's just the opposite of the way the world works. The greatest would not be the proud or mighty, but the one who is "servant of all." The greatest would be the one who serves the most, not the one with the most servants. Just ask any child when you need help. I'm sure most would jump at the chance to be your "little helper."
Conclusion
Becoming child-like does not mean we become childish, because the greatest wisdom of all is putting your trust in Christ. Unless we come to Christ as a child, and in a humble state, with meekness and submissiveness, we might make it into the kingdom, but we won't be greatest. We must all come to Jesus in humble obedience, in trust, and having faith in Him and not in ourselves. In my lifetime, I have seen many a child and adult put their trust in the Holy One, and the only One Who can save; Jesus Christ (Acts 4:12). The good news today is that children still come to Jesus. He still forbids none (John 6:37-39). He will save all who believe in Him, young or old. They do the coming; He does the saving. Jesus says to you and to all, that "unless you turn and become like children, you will never enter the kingdom of heaven" (Matt 18:3). To turn means to repent, and it is exactly what Jesus said about entering the kingdom of God, saying, "the kingdom of God is at hand; repent and believe in the gospel" (Mark 1:15). That is my prayer for you, if you have not already trusted in Christ.
Article by Jack Wellman
Jack Wellman is Pastor of the Mulvane Brethren Church in Mulvane Kansas. Jack is a writer at Christian Quotes and also the Senior Writer at What Christians Want To Know whose mission is to equip, encourage, and energize Christians and to address questions about the believer's daily walk with God and the Bible. You can follow Jack on Google Plus or check out his book Teaching Children the Gospel available on Amazon.